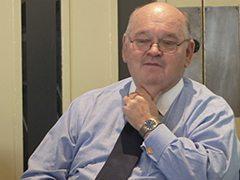 Interview with Thomas Cullen
6 March, 2013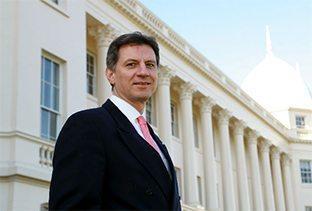 Interview with Michael Nowlis "There are still opportunities in the hospitality industry ".
18 April, 2013
Roy Alvarez, a fixture at the Cornell Hotel School for nearly 25 years, taught Information Systems, and was the first faculty member anywhere in the world to teach Micro Computing for university credit. While at Cornell, in addition to teaching 1000s of Cornellian's their way around a spreadsheet, he taught the management of information system, hospitality information systems, and strategic information systems in particular. Mr. Alvarez has also been on the faculties at IHME in France, The Australian International Hotel School in Australia, and most recently at The Chinese University of Hong Kong (CUHK). Mr. Alvarez taught various courses in Hospitality management at CUHK as well as Strategic Information Systems in all of their MBA programmes.

In addition to teaching in the Information Systems discipline, Roy Alvarez has also facilitated and supported the delivery of several hospitality simulations, including CHASE, CRASE, and CHARMS, and has become a primary facilitator of the highly regarded and popular CHESS simulation. In addition to his academic work, Mr. Alvarez has also worked in the industry having developed training materials, consulted on information systems, and while at CUHK managed the Executive Education programmes in Hong Kong and China. Roy Alvarez, recently retired to enjoy travel adventures, continues to develop and deliver seminars around the world, as he does in EUHT StPOL.

Which skills do you think are key for being a hotel manager?

A hotel manager has to have technical skills but also business skills and has to like challenges and competitiveness. The larger the hotel, the more technical skills the manager will need. The more global the brand, the more business skills will be required.

But becoming a hotel manager doesn't work the same way everywhere: in Asia, for instance, hospitality professionals start with a lower level. In the United States, some chains hire former soldiers with more than 20 years of experience in managin people. In some countries, hotel managers hold an MBA.

Why teaching at Sant Pol and not other schools in Spain?

Because of the relationship with Lluís Serra, EUHT StPOL's Director, who studied at Cornell University. I was once offered to start a hotel-school in Spain but I didn't find it interesting.

After teaching in several continents, which teaching model works better in hospitality and tourism?

That depends on the market. In Hong Kong I've taught hospitality management in a polytechnic university, while in Australia and New Zealand these studies are more business oriented. I have seen different models, but in the end the market is the one that decides the focus.

When did technology began to be important in the hospitality industry?

In the late 70's, when the first business software were engineered. Technology represented a huge improvement in the operations support, especially with data management. The information and how to treat it became very important, even more than the transactions themself. The bigger companies are the ones who use customer information better so they can build most useful networks.

Which advise would you give to the hotel management students that are about to entry the industry?

My advise from wisdom would be: don't do what other people expect you to do, do what you want to do. Don't live with your 'shoulds'. The important thing is to follow your dreams and your values.