Associate's degree
The first step to start your career path
&nbsp
Do you get lost in the specific terms of the studies? Don't you know what an associate's degree exactly is? In the following lines we explain in detail everything you need to know about these undergraduate level studies.
&nbsp
Get your associate's degree and start your professional career
An associate's degree is a two-year program that allows you to do a specific professional training with a lot of opportunities in the labor market.They are studies closely linked to the needs of the labor market with a high practical component. Consequently, they have a high rate of job placement.
There's a wide range of careers from which you can choose: from health to electricity or electronics, through hospitality and tourism or culinary and restaurant service.
So, first of all, consider all the elements of a specific job that could interest you, take into account your strengths and weaknesses, think about which careers will make you happy and also will allow you to make a good living. All of these will help you to take the first decision: your career path.
Where can I enroll in an associate's degree?
Depending on your career goals, an associate's degree will be the best qualification for a specific occupation. For example, to become a chef or a maître, it's essential to have earned an associate's degree in this specific field.
Sometimes, you can find academic programs that include both areas: culinary arts and gastronomy plus restaurant service. Such as the Technical Degree in Gastronomy and Restaurant Service: within three years you can get a double specialization.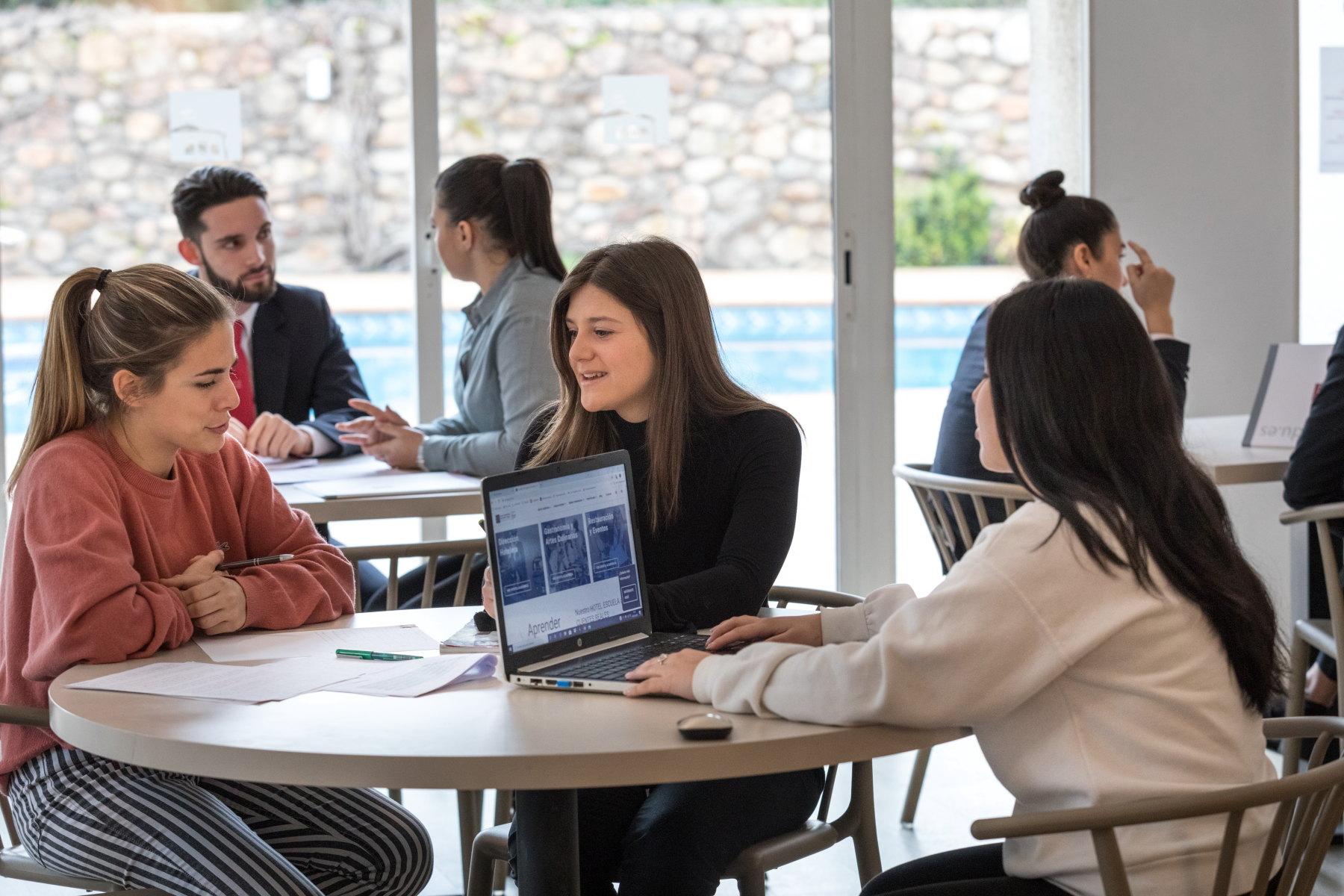 Associate's degrees are offered by different institutions such as junior colleges, community colleges, affiliated colleges to universities and technical colleges, for example.
There are a lot of options, so again, our recommendation: get as much information as you can, focus on your preferences and don't procrastinate. Making the decision at the last minute it's not always the best way to proceed!
What can I do after studying for an associate's degree?
Once you have finished the associate program and you have your diploma, you have different options.You can start working as a professional in the industry for which you have chosen. As we told you, associate's degrees are studies with a high job placement rate.
In fact, the students who finish the Technical Degree in Gastronomy and Restaurant Service at EUHT StPOL have almost 100% of job placement thanks to the Professional Development Days.
Another option is to continue studying. Again, the possibilities are multiple. From enrolling in another associate program that allows you to specialize in another field, to pursuing a bachelor's degree and becoming a university student.
But, just in a few cases and only in some countries an associate's degree will allow you to access university. An associate program will be kind of a preparation for a bachelor's degree, but not a direct access.
If your aim is studying a bachelor's degree, don't hesitate to check this website. There you'll find the access requirements and other information related to university studies.