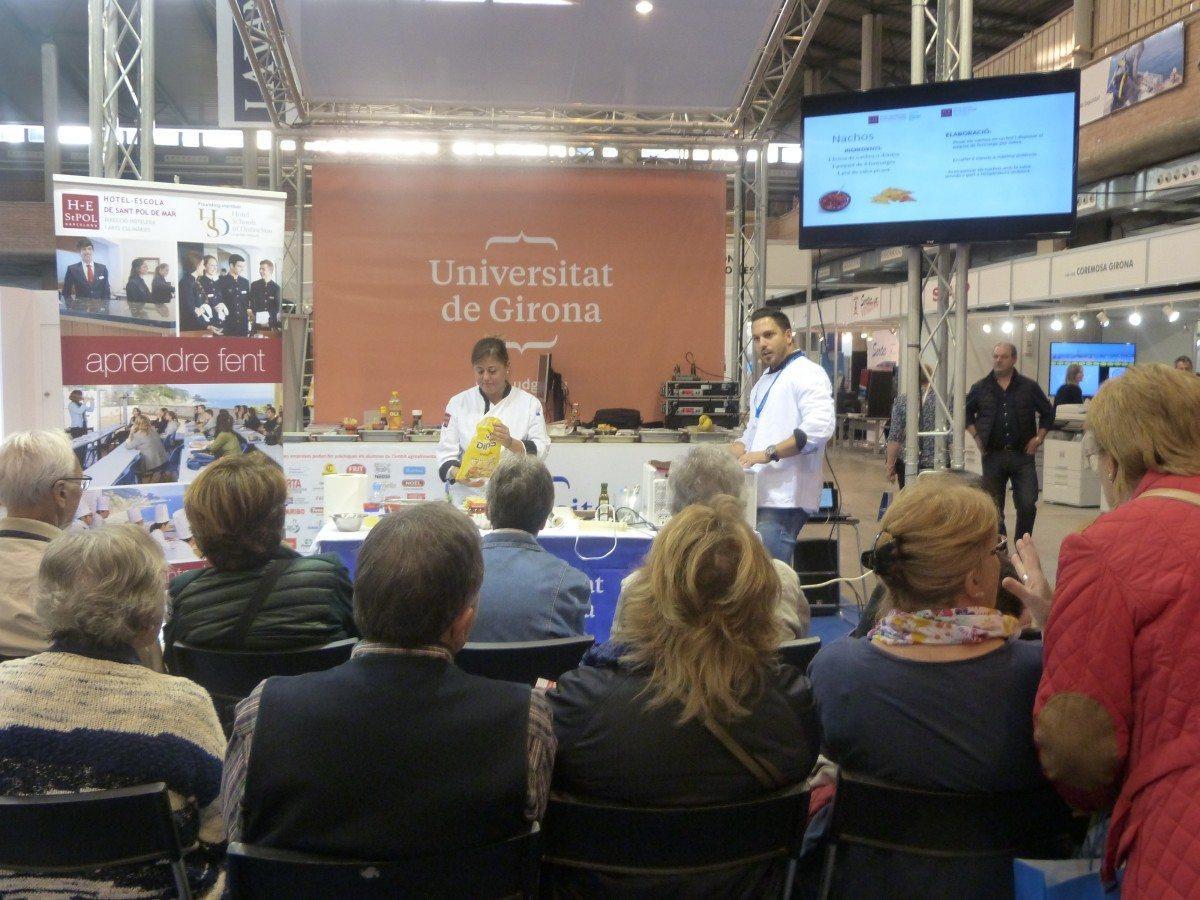 EUHTStPOL does a cooking workshop for young people at the Girona Fair
8 November, 2017

EUHTStPOL: Michelin Stars factory
27 November, 2017
Scott Arn, a student of the Master in Culinary Arts and Kitchen Management tells us about his internship experience at the recently awarded Alkimia Restaurant
Alkimia Restaurant (Barcelona) has been awarded with the SBID 2017 (International Best Design Restaurant of the World).  Jordi Vilà is the chef of this restaurant that goes beyond the gastronomy to make you take part of an artistical and sensory experience.
Scott Arn, a student of the Master in Culinary Arts and Kitchen Managment, has had the opportunity of learning with Jordi's kitchen team because of the summer internships that Hotel-School offers. During some intensive months, Schott has learnt not only culinary techniques but also he has discovered that the environment contributes a lot in the overall costumer experience.
We have interviewed him EUHTStPOL tho know firsthand how is working in the most beautiful restaurant of the world. You have to watch it!