When thinking about studying Hotel Management, it is common to envision careers in hotel chains, restaurants or other accommodation and gastronomic businesses. Graduates in this field are perfectly prepared to lead and ensure exceptional experiences for guests. From operational control to strategic management, the traditional career path offers a world of possibilities for those passionate about hotels.
But although this itinerary is undoubtedly the most obvious career path, there are further professional possibilities beyond traditional hospitality. In this article, we will explore alternative job opportunities that you can aim at with a degree in hospitality management, ranging from managing fitness centers to coordinating corporate events.
1. Management of Fitness and Wellness Centers
The rise of wellness has led to an increase in demand for professionals capable of managing fitness and wellness centers. Here, the knowledge in operations management and customer service acquired in a hospitality degree is invaluable. The growing awareness of health and well-being has made this area an option with a lot of potential as it is constantly evolving.
2. Management of Shopping Centers and Entertainment
Modern shopping centers are not just shopping destinations, but complete experiences. That is why hospitality professionals are ideal to lead these facilities, as they ensure that the client has an exceptional time with a broad prospect of leisure activities. A good manager must take into account the control of processes and operations and to coordinate services with a customer service holistic perspective. Providing ideas and solutions that improve the visitor experience is an added value that a hotel management graduate can contribute with.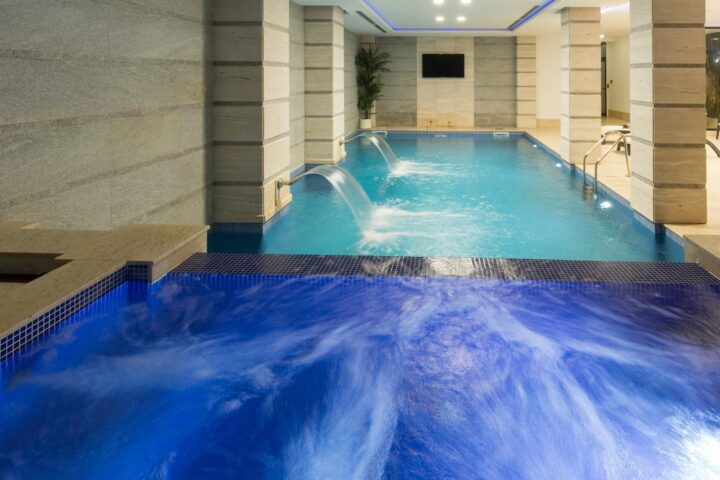 3. Amusement park management
The theme parks industry is another business where customer service is the main focus. Knowing how to communicate to visitors, manage multiple areas and departments or keep track of the large number of logistical processes requires strategic training and specialized knowledge in customer service that a hotel management education can provide. Typical skills of the sector can be transferred, such as the management of unique experiences, coordination with other areas, the development of innovative strategies or adaptation to market trends.
4. Management of Office Buildings and Services
This is another area where Hospitality Management skills are highly valued. The ability to create welcoming and efficient environments is essential. From facilities management to corporate event coordination, this field offers exciting and challenging opportunities for those with a comprehensive view of management.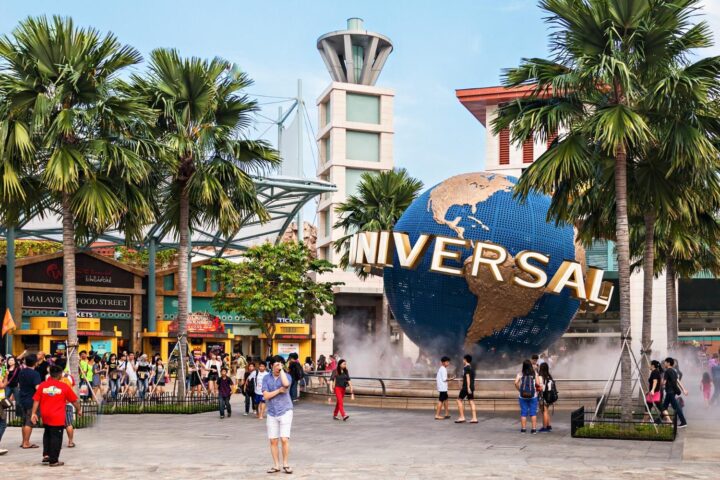 5. Organization of Corporate Events and Conferences
The ability to organize exceptional events is a skill that is perfected in a Hotel environment. From corporate conferences and scientific conferences to product launch events, graduates in this field are experts in logistics, attention to detail and creating memorable experiences. Event management is a flourishing career path that spans a wide variety of sectors.
6. Management of Restaurants Franchises
If you become a manager in a restaurant franchise you will become the architect of the culinary and operational experience. You will be coordinating a team so that each product, comes out efficiently. This is specially the case of the fast food chains industry, where operations and processes are supervised to the minimum detail and managers need to be attentive throughout the workflow. Their skills include the ability to negotiate with suppliers and resolve any challenges in the kitchen with a positive attitude. Optimizing operations, managing staff and maintaining high service standards are transferable skills that make Hospitality Management graduates stand out in this sector.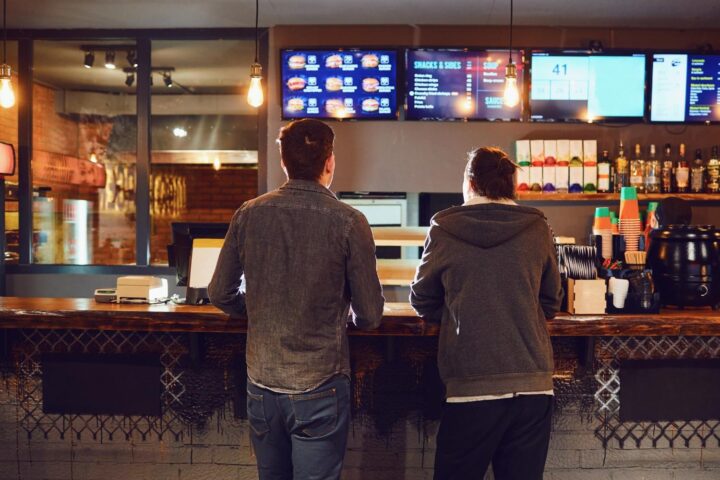 7. Customer Experience Consulting
From proposing improvements in services to developing programs that encourage loyalty. A consultant's job is to ensure that every interaction is exceptional. You work with data to design efficient strategies, inspire change, and, above all, ensure that each client feels unique. With solid training in customer service and operations management, Hotel Management professionals are sought after as customer experience consultants. There are many companies across a variety of industries that value the ability to improve customer engagement and create exceptional experiences that build loyalty with their clients.
8. Cruise Management
Although a cruise ship is nothing more than a hotel in motion, many do not consider this as a regular opportunity in their hospitality career. Truth is that the usual management positions of a typical resort are also found here: room service, guest experience, operations management, kitchen management, food & beverage, events management, etc. To these, we must add aspects of harbor lodging or shipping management, which are idiosyncratic to cruise management.