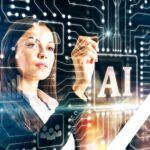 AI in your restaurant: Culinary Innovation at everyone's reach
4 September, 2023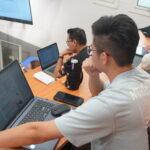 Starting the 2023-24 Academic Year
20 September, 2023
Hotel management is a dynamic and exciting field. Although it offers a diverse range of opportunities, there are many positions in a hotel that are unknown to the wide public. Could you name the main roles that exist in a 4 and 5-star resort or hotel? Who is the person responsible for creating the menus? Which department does the front desk team depend on?
In this article, we review the various management opportunities that hospitality management offers, exploring key roles and their specific responsibilities.
11. Hotel Manager: The Mastermind Behind Success
The General Manager is the crucial figure of the hotel, the person behind efficient and profitable operation and they must bring together complementary professional skills, from problem-solving to empathy. Normally, when reaching the top management position in a hotel one has had experience in various hotel departments, acquiring a cross-functional background and knowledge.
A manager is responsible for business strategy development, making critical decisions, and overseeing each operational area. Additionally, they ensure the establishment and maintenance of high-quality standard procedures in guest experience while leading and motivating each team.
2. Operations Manager: Efficiency in Action
The operations manager plays an essential role in the efficiency and smoothness of all hotel areas. They oversee operational processes, optimize resources, and coordinate teams to ensure seamless operation. To maintain excellence standards, they must guarantee areas such as cleanliness and facility maintenance align with the establishment's vision. Meticulous attention to detail is crucial in this role.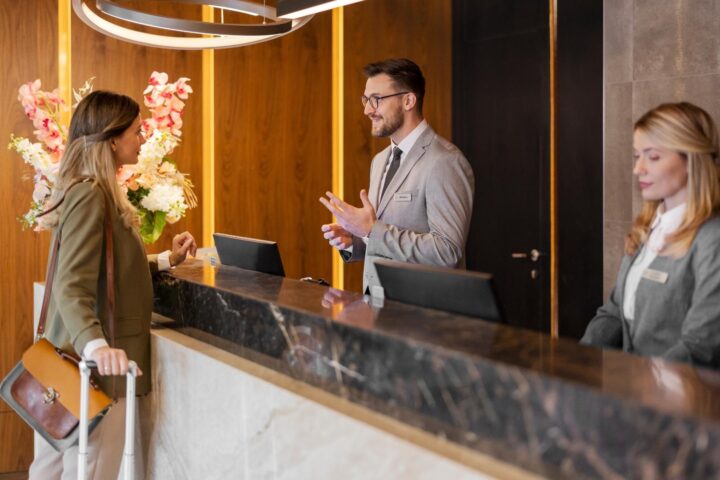 3. Food and Beverage Director: Creating Culinary Experiences
The food and beverage director (F&B), is one of the most appealing positions for many hoteliers as it allows combining aspects of hotel management with gastronomy and dining. This individual is responsible for the hotel's gastronomic experience: from creating innovative menus and supervising dish preparation to managing kitchen and dining room teams. Their mission is to propose and deliver memorable experiences in the bar or restaurant. Creativity, passion for gastronomy, and team management skills are essential.
4 .Sales and Marketing Director: Driving Commercial Success
The sales and marketing director is responsible for attracting and retaining guests and thus the hotel's commercial success. They identify market opportunities, establish relationships with corporate clients, and develop effective marketing strategies. While their skills aren't strictly linked to the hospitality sector, it's important that they have a deep understanding of the dynamics of the tourism industry, its supply and demand fluctuations, and hotel consumption trends globally. In short, they analyze data to adjust strategy and ensure maximum hotel occupancy.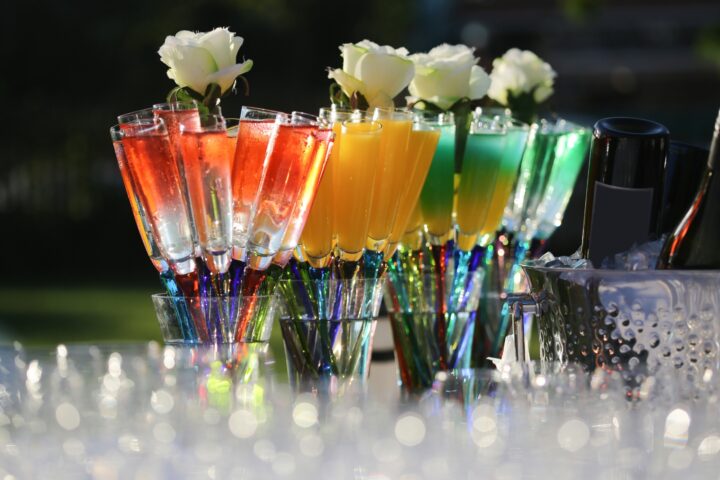 5. Human Resources Director: Nurturing the Heart of the Hotel
The human resources director is responsible for cultivating talent within the hotel. From hiring and training to creating a positive work environment, this role ensures that staff are motivated and engaged. Again, having knowledge of the sector and the ability to assess the necessary attributes for each position in a hotel is crucial. Conflict management skills and the ability to inspire employees are desired qualities in this position.
6. Events Director: The Magic behind Celebrations
The events director takes care of the planning to execution of any event. They coordinate events ranging from conferences to parties and weddings. This involves selecting spaces, coordinating services, and supervising every detail to ensure the success of each event. Without a doubt, the larger the hotel, the more activities it can create and offer. In resorts, this professional figure becomes particularly relevant as guests expect a calendar of playful events to attend. For example, if a hotel has a night club, planning all aspects of entertainment, music, and provisioning for each day of the week is necessary.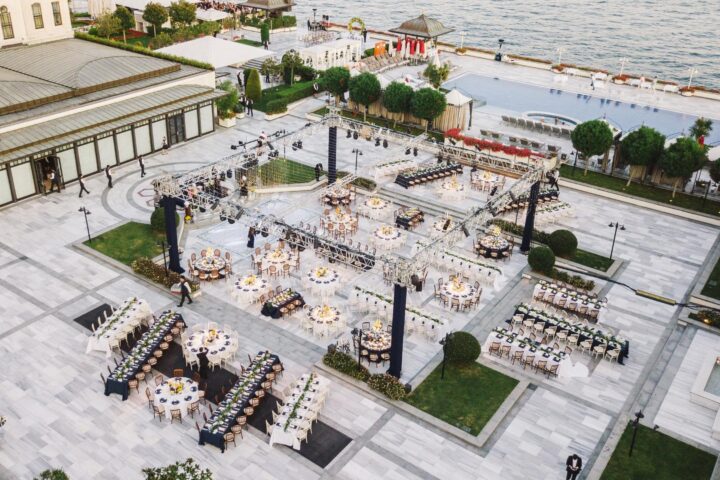 7. Guest Experience Manager: Elevating Guest Satisfaction
The guest experience manager focuses on creating exceptional experiences for guests. They oversee every interaction, from check-in to check-out, and ensure that each guest has a memorable stay. This involves real-time problem-solving, personalizing services, and creating programs to foster customer loyalty. This is where offering additional activities to customers, which can be sold as an up-sell or included in the rate, comes into play. Excursions, water activities, or cultural visits to the nearest city are examples of what the Guest Experience can offer. In some cases, customizing the activity offer to large groups of guests from conventions or corporate meetings is possible.
8. Executive Chef: Culinary Mastery
The executive chef leads the kitchen team, overseeing the creation of exceptional dishes and ensuring food quality and safety. They work closely with the F&B Director for menu innovation, but their role is to ensure that cost management and the creation of unique culinary experiences remain within sustainability standards.
9. Other Management Positions
It would be impossible to complete this article with all the management positions in a hotel, as the larger the hotel or hotel chain, the more positions it requires. The Finance Manager is responsible for maintaining the hotel's financial health. They oversee budgets, financial reports, and investment strategies. Similarly, the Legal Manager is a necessary figure in large hotels that are involved daily in situations requiring legal advice. Again, in both cases, understanding the intricacies of the industry is crucial.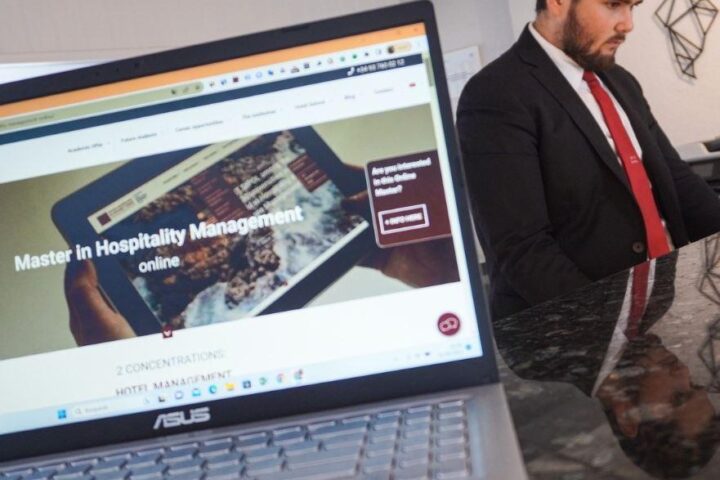 The hotel industry offers diverse opportunities for those passionate about hospitality. If you're seeking a career with promising job prospects, the Bachelor's Degree in Hotel and Tourism Management at EUHT StPOL offers a wide range of roles to explore with three specializations: Hotel Management, Food and Beverage Management, and Kitchen Management. So, what path do you want to lead?