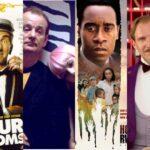 Movies set in hotels that you should watch
3 August, 2023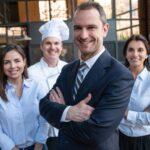 The key management positions in a hotel
12 September, 2023
This year Artificial Intelligence is generating a lot to talk about. But do you know how it can affect the management of a restaurant? In the culinary sector, innovation is key to stand out and amaze guests. Today, we are talking about this tool that is certainly set to transform kitchen management in restaurants and catering businesses.
Ready to discover the new possibilities offered by AI? Keep reading!
Food safety control
In the restaurant business, food safety is paramount. And AI can play a key role in ensuring perfect standards. Thanks to the analysis of massive data, possible food safety problems can be detected and prevented, for example, by the installation of cameras or other sensors that monitor the state and the agents that affect our ingredients. From proper storage, with smart containers, to early detection of contaminated ingredients, we can make it easy to ensure that every dish that reaches the table is in perfect condition.
Customization of dishes
Who doesn't love the idea of having a custom menu designed specifically to suit their tastes and needs? With AI, this could be a reality. By collecting data on customer preferences and allergies, restaurants can create unique and personalized dining experiences with the certainty of getting it right. The big breakthrough, however, is the ability to run this customization without incurring any extra expense. In fact, it may even be a way to improve cost management by purchasing those exact products and quantities.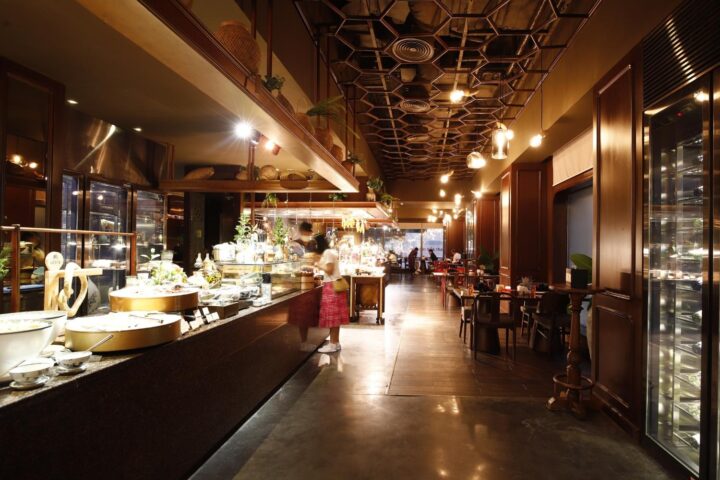 Culinary automation
AI is not just limited to customer service, but can also significantly improve internal processes in the kitchen. Imagine a chef assisted by a culinary robot that slices, mixes and cooks to perfection, allowing the chef to focus on creativity and presentation of the dishes. Culinary automation reduces preparation time, improves operational efficiency, and ensures consistency with every dish served.
Price optimization
AI not only benefits restaurants but diners as well. AI-powered price optimization algorithms can adjust prices for dishes based on demand, supply, and other relevant factors. This means that customers can enjoy exquisite flavors without breaking their budget.
Detection of gastronomic trends
Staying on top of the latest food trends is essential to staying relevant in the industry. AI can analyze vast amounts of data and customer feedback to identify emerging trends in gastronomy. This information is invaluable for adapting the menu and offering dishes that continue to captivate the most demanding palates. Creativity is at the heart of gastronomy and AI can make access to more creative dishes more accessible to more modest restaurants. With the support of apps, you can explore and discover new ingredient combinations that can lead to new dishes.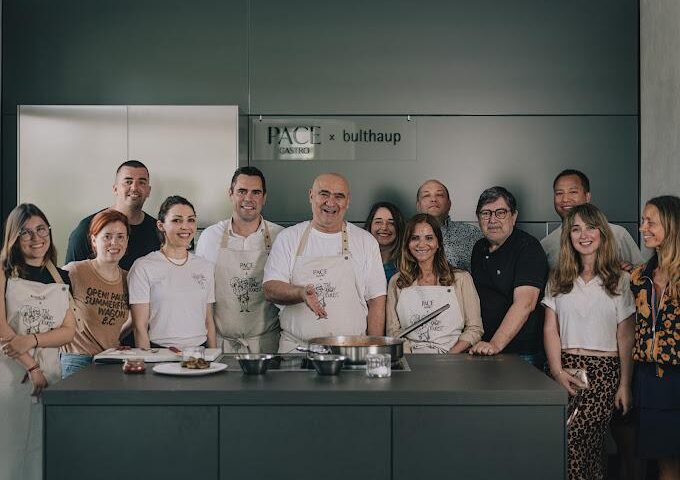 AI is redefining the direction of restaurant management and gastronomy while opening up new job opportunities. One of the outputs of the Master in Culinary Arts, Innovation and Kitchen Management is that of gastronomic advisor or R&D specialist, positions that are already taking the role of AI into account. This is the case of Pace Gastro, a culinary consultancy run by Alex Garés, an EUHT StPOL Alumnus that offers services to many Michelin-star restaurants. As we mentioned in this article, the success of a haute cuisine restaurant lies not only in the quality and flavors of its dishes but also in carrying out an efficient and sustainable management of the business. An aspect in which the accessibility to new artificial intelligence applications can set up a turning point within the industry.