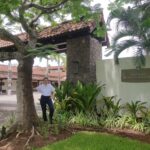 Summer internships in 5 star hotels
31 July, 2023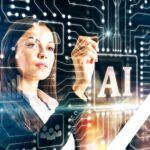 AI in your restaurant: Culinary Innovation at everyone's reach
4 September, 2023
For those of us in the hospitality industry, watching a movie set in our field gives us a unique sensation. Some of us overanalyze every detail to ensure it's realistic, while others just go with the flow. Comparisons are inevitable. Do we do it better than the characters? Or maybe they teach us something we hadn't considered? 
Either way, watching movies can help us learn new things and be more creative, or it can simply help us have a good time.
So, if you're a cinephile hotelier, get ready as we take you on a tour of the seventh art.
Keep reading!
Hotel Rwanda (2004)
If there's a movie that goes beyond the idea of hospitality, it's this one. Kigali, 1994. Faced with the outbreak of violence during the Tutsi genocide, a hotel manager becomes a hero by sheltering hundreds of refugees in the hotel, risking his own life to protect them. "Hotel Rwanda" highlights how commitment to service and humanity can make a difference in an extreme situation like the one experienced back then.
The Grand Budapest Hotel (2014)
One of Wes Anderson's most acclaimed films captures the essence of retro charm in hospitality. Based on a novel by Stefan Zweig and set in a luxurious European hotel between wars, the plot follows the funny and extravagant adventures of the concierge and his young apprentice as they embark on a mission to recover a valuable stolen artwork. The hotel, with its architectural splendor and opulent decoration, becomes another character in the story.
Lost in Translation (2003)
Two lost souls, Tokyo, and a luxurious hotel. A story of how circumstances lead to an unusual friendship between a fading actor and a young newlywed. Through this relationship, the film addresses themes of loneliness and human connection in an environment where language and cultural barriers become challenges. "Lost in Translation" shows how hotels can become meeting places for totally different people.
Four Rooms (1994)
This dark comedy tells four interconnected stories, each set in a hotel room. The protagonist is a rookie bellboy facing hilarious and bewildering situations with the hotel's eccentric guests. The film showcases the chaos and madness that can occur in a hotel, and how employees can face unique challenges while trying to stay calm and meet the peculiar demands of the guests.
Suite Française (2015)
In the midst of World War II, a young woman falls in love with a German officer staying at her mother's hotel in France. This film explores the devastating impact of war on the world of hospitality and how lives intertwine in difficult times. The story shows how the hotel becomes a refuge for different characters, including refugees and wounded soldiers. Through the movie, the importance of service and solidarity in times of adversity is highlighted.
The Shining (1980)
A classic from Stanley Kubrick that has become a reference in horror cinema. The plot unfolds in an isolated and eerie hotel in the mountains, following the psychological transformation of the protagonist, a writer who accepts a winter job as the hotel's caretaker with his family. From there, it descends into madness and isolation as the hotel reveals its dark history.
The Best Exotic Marigold Hotel (2012)
An enjoyable comedy where a group of British retirees decides to move to a seemingly charming hotel in India. The film explores how the hotel staff and the guests themselves face various challenges and find friendship and romance in this new environment.
Hotel (1967)
The St. Gregory Hotel in New Orleans, owned by a temperamental aristocrat, is experiencing severe financial difficulties. Its manager tries to keep the establishment afloat, but facing them is an unscrupulous magnate willing to do anything to make the St. Gregory part of his hotel chain. A story that portraits typical characters but also depicts a very realistic description of the business.
The Night of the Iguana (1964)
Based on Tennessee Williams' play, the story unfolds in a quiet hotel on the coast of Mexico, where a reverend takes refuge after a scandal in his church. There, he wrestles with his faith, desire, and weakness while dealing with the troubles of other guests. The film explores themes of passion, redemption, faith, and the complexity of human relationships. The film's success and the presence of Hollywood stars in that location made the small fishing village of Puerto Vallarta an international vacation destination.
Grand Hotel (1932)
Winner of the Oscar for Best Picture, the story unfolds at the luxurious Grand Hotel in Berlin, where several characters intertwine their destinies. The Russian-German countess, Grusinskaya, is a famous dancer struggling with loneliness and exhaustion. Baron Preysing, a businessman, faces financial difficulties. The hotel employee, Kringelein, seeks to live his last days in luxury; meanwhile, the secretary, Flaemmchen, dreams of fame.
A Room with a View (1984)
The story follows a young Englishwoman traveling to Florence with her cousin. There, she meets a hotel owner who steals her heart. However, social conventions complicate their relationship. The film is a moving story of love and self-discovery, highlighting the struggle between desire and social expectations in the romantic landscapes of Italy and England.
Bad Times at the El Royale (2018)
At the El Royale hotel on Lake Tahoe, a decadent place with a dark past, seven strangers gather, each with a secret. All will have one last chance at redemption on an unexpected night before everything goes to hell.
From thrillers and romances to historical dramas, these films provide a captivating vision of the hospitality sector. Whether you dream of working in a luxury hotel or studying hospitality, you can't miss them!