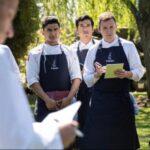 Internships in Michelin-starred Restaurants
25 July, 2023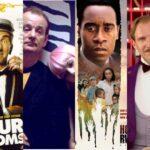 Movies set in hotels that you should watch
3 August, 2023
Urban hotels, resorts, adults only or spas. This is the variety of summer internship destinations for the different academic programs' students at EUHT StPOL. They are going to prestigious hotels and restaurants to carry on the learning-by-doing methodology and gain real experience in hotel and restaurant management.
If you want to know the details, keep reading!
The tourism industry keeps on firmly recovering the economic activity prior to the 2020 pandemic while maintaining a high employment demand. The career and internship plans of the main hotel chains allow our students to continue their training and join the professional world.
Once again the students of the Bachelor's Degree in Hotel and Tourism Management and the Master in Hospitality Management are doing their summer internships in prestigious hotels and restaurants around the world. They are hired as assistants to management, in the quality department, food and beverage, housekeeping, reception, or in the kitchen of gastronomic restaurants with Michelin stars.
On this interactive map, you can consult in detail the summer internship destinations of our students.
Acquiring international experience
Second and third-grade students are having either their first or second experience outside the EUHT StPOL training school. This means they will enjoy a very enriching experience as they open up to new challenges and discover new hospitality cultures. France, Italy, the United States, Dubai, Costa Rica, Japan and Tanzania are some of the countries where they have gone to work, mainly in global hotel groups such as Marriott International, Four Seasons, Jumeirah, Six Senses, H10, Mandarin Oriental Hotel Group, Kempinski or RIU, among others. One of the most outstanding aspects of these experiences is that it allows them to learn more about themselves, and gain self-awareness of what they want to do and what tasks they like best. Also, their expertise gained in our training school with real guests makes them very competitive and they can assume greater responsibilities wherever they go, compared to other interns.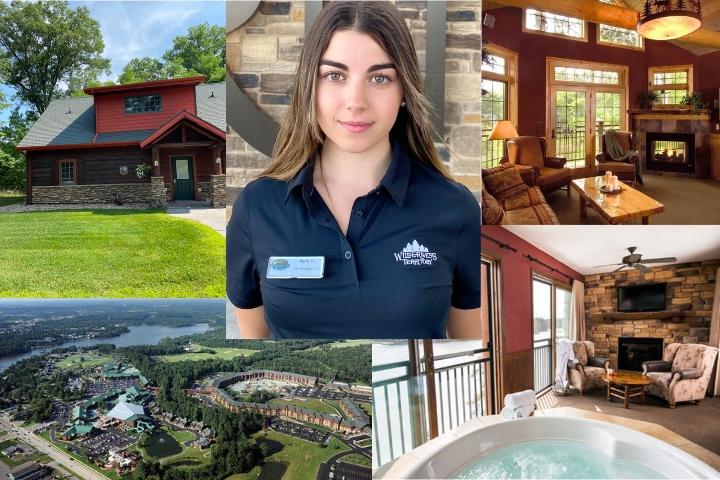 For example, Maria is a 2nd-year student of the Bachelor's in Hotel and Tourism Management and is having her first internship in one of the largest resorts in North America, the Wilderness Resort, located in Wisconsin, United States. After going through all the F&B departments during initial training, she was promoted to be one of the team leads with supervision responsibilities: "Studying at the Sant Pol School of Hospitality Management helped me to adapt faster and I could deal with this challenge in a more manageable and enjoyable way."
Stepping into the labor market
On the other hand, some of the students who are finishing their studies now go to their destinations with an employment contract or through a career plan, meaning they have a very good opportunity to join the hotel after the internship.
Clàudia, a 4th-year student, did two internships and went on an Erasmus exchange program to France. Now she is starting yet another professional chapter at the JW Marriot in Guanacaste, Costa Rica. She is in the sales department supervising guest group events within the hotel and the schedule they follow during their stay: "I arrived when the amount of work was at its peak and I was allowed to take on more responsibilities, which is helping me to grow professionally. In addition, my adaptation has been much easier thanks to the previous experience I already had from the practices carried out during my studies."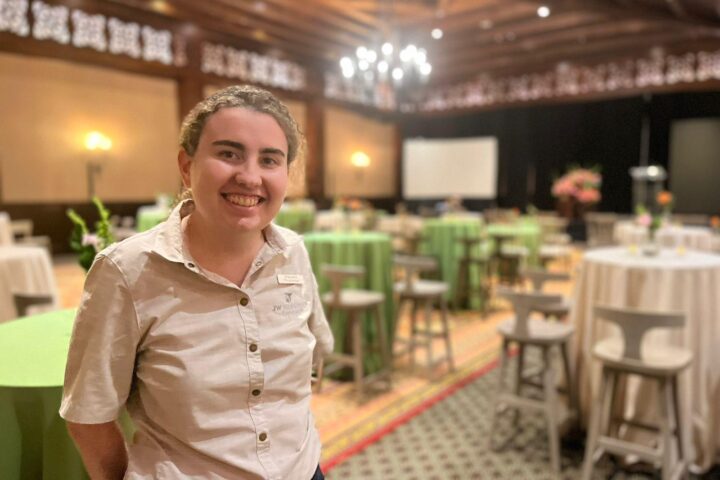 "I chose this internship because it is a unique experience in a JW hotel. Also, the conditions they offered me are very good, and the opportunity to travel to another country and learn with a global hotel chain is a great experience, both professionally and personally.", she says.
All last-year students take part in the Professional Development Days, an exclusive EUHT StPOL yearly event in which interviews are held between HR representatives from international hotel chains and our students. From there, internship opportunities and possibilities to enter professional career plans within the sector arise. As a result, the job placement rate of EUHT StPOL is very high.