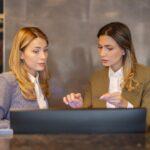 10 Reasons to Study Hospitality instead of Tourism
11 July, 2023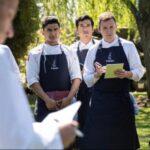 Internships in Michelin-starred Restaurants
25 July, 2023
If you are a hospitality or gastronomy student or you simply love catering and hotel management, video games can be an excellent tool to learn and delve into this world. This year is also being especially intense with many new releases that explore the management of hospitality facilities that will update many players' wishlists.
We have selected a list with the latest releases and with a classic or two of the genre. So press play and let's start!
1. Recipe for Disaster (2022)
Let's start with a title where you will be able to manage both branches of the restaurant business: the kitchen and the dining room. In this game, you will be able to design the spaces in detail, hire your employees and personalize the gastronomic offer with the possibility of getting creative with the ingredients.
But navigating your way through the hectic and stressful world of the hospitality industry won't be easy. You will have to demonstrate your leadership skills by keeping your team motivated, dedicated and happy, and knowing which personality best fits each position. Because any imperfection can disrupt the service workflow and leave the demanding expectations of your customers unfulfilled.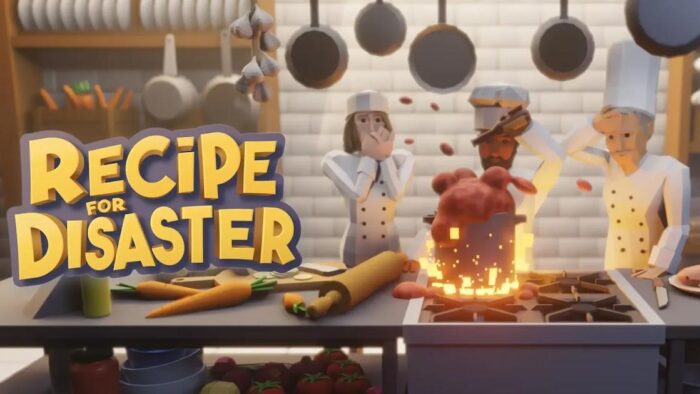 2. Overcooked 2 (2018)
If there are stressful situations in a kitchen, you will find them in any title of the Overcooked saga. These are cooperative, casual and chaotic cooking matches for one to four players, where teamwork is the most important thing! You and the other chefs must prepare, cook and serve a series of tasty orders before the wave of customers storms out. An arcade game in which you will cook hamburgers, sushi, cakes and pizzas, with very little management, but conversely, it requires a lot of organization skills.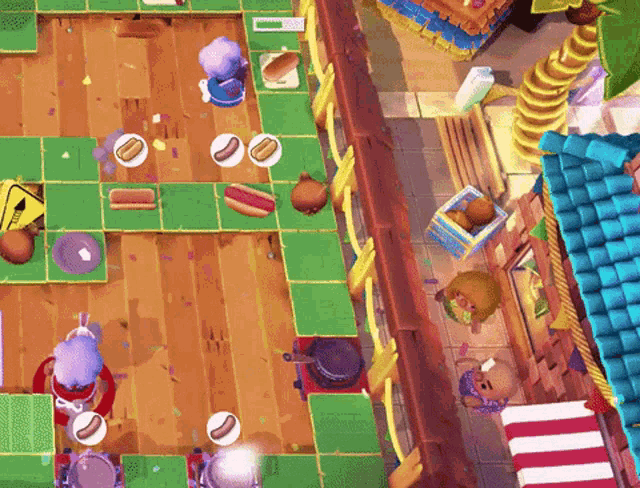 3. Hotel Renovator (2023)
Imagine that you have inherited an abandoned hotel that nobody wanted. You see potential in it and you start the game removing the worst corners, tearing the wallpaper off the walls and removing all the debris. From there, it's time to get down to business: you'll have to correctly manage the resources to design the interiors and give life to this new hotel that will bear your signature, to attract more guests. In fact, you will face challenging renovation projects. You will need to assess the current state of the hotel, from the rooms to the common areas, and carefully plan any necessary renovations. You will be able to choose from a wide range of design and decoration options to completely transform each space, from the selection of furniture to the choice of colors and styles.
In addition to the aesthetic renovation, you will also have to take into account functional and practical aspects. Customers will start arriving, and their satisfaction will depend on your ability to create a welcoming and inviting environment. Hotel Renovator has several DLC and mods that will make an even more complete experience.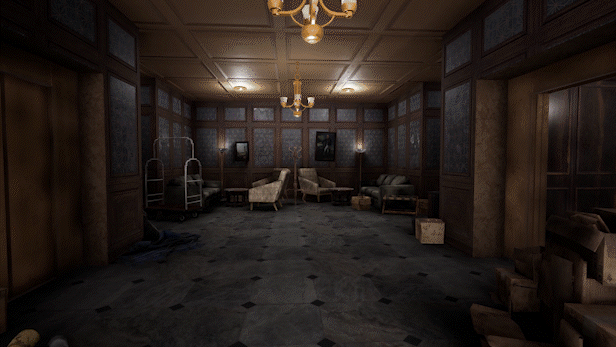 4. Chef Life (2023)
Another premiere this year with a very good reception that also has the sponsorship of Michelin. In Chef Life you will be a true kitchen manager where you can customize dozens of kitchen components such as surfaces, kitchen robots, ovens and others. Before turning on the stove, you must organize your team and manage your suppliers to obtain high-quality ingredients that will impress the most demanding gourmets. Many management elements such as finances, cost control, forecasting service activity and adapting your menu to seasonal products come into play in this game.

5. Hotel Empire Tycoon (2016)
Unlike the other games in this post, this game is for Android and iPhone mobile devices. Starting with a small motel you will have to build and manage your own business, from planning the rooms and decorating them to hiring staff and satisfying customers. You will learn about resource management and customer service and you will be able to make strategic decisions to grow until you have a hotel chain with the creation of various services: a cafeteria, restaurant, casino or spa.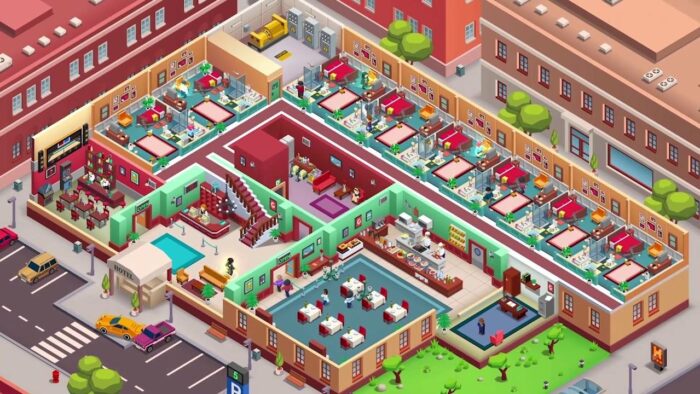 6. Cook, Serve, Delicious! (2020)
If you are passionate about cooking, this acclaimed series will allow you to test your technical skills, your knowledge of products, ingredients and how to mix them. You will have to prepare and serve different dishes in your own restaurant. As you progress, you'll face increasingly complex challenges, helping you develop cooking techniques and improve your ability to work under pressure. An easy-to-learn, hard-to-master game that comes with a free expansion: Cook, Serve, Delicious: Battle Kitchen Edition. In it, you will find new local multiplayer modes and weekly challenges. From 25 standalone guest cameos to tons of new features and improvements.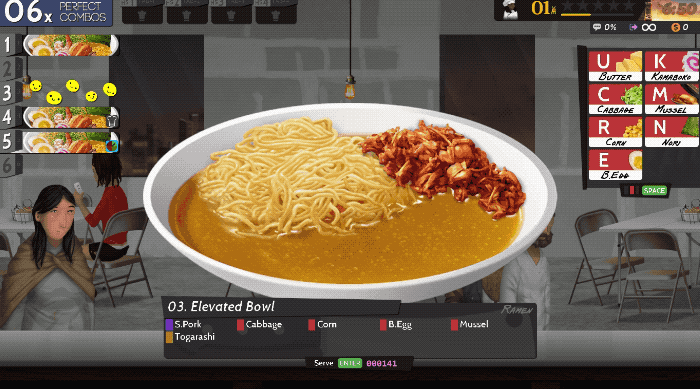 7. Winter Resort Simulator (2020)
Although the professional opportunities for the hospitality management career are mainly for restaurants and hotels, there are also other ones in more specific placements. And this is the case in this game in which you'll be able to manage a ski resort. In Winter Resort Simulator you have an economic management system with factors such as entry prices and reputation. Your goal: to please your guests and make a profit. Remember that in addition to skiing, your visitors will want to relax in cozy accommodation, in warm restaurants and enjoy other leisure services that you will have to provide.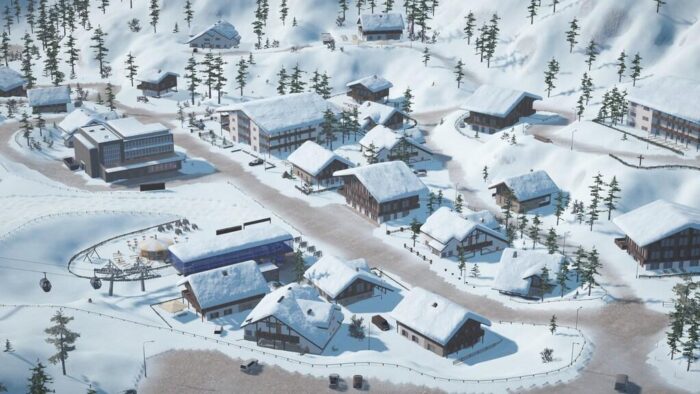 8. Hotel Builder (Coming soon)
Although its release has not been made official, this hotel architecture game is worth following up on. As the game says, each building needs a plan, and you are going to take care of it: starting with the design of the sketches and moving into action supervising the construction and completion of the works. But things will not end there, because then a new phase begins: running that hotel made to measure for you! And for this, you must apply all your hotel management skills to achieve the best hospitality and guarantee a firm and profitable business.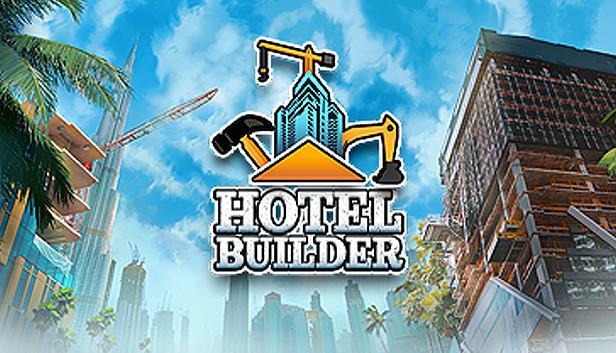 9. Hotel Life Simulator (Coming soon)
Another game that has risen high expectations is Hotel Life Simulator. In this case, you will focus on the ins and outs of an idyllic vacation where you can also customize the design of your hotel. However, here the facet of architectural design and uses is more in the background with respect to the visitor's experience. Of course, your mission is to offer them unforgettable memories, so you will have to supervise and manage all aspects of your clients' stay, from when you pick them up at the airport until they leave. Your skills as an entrepreneur and manager will be put to the test constantly, so you must acquire the means to fulfill your projects and make the right decisions when investing.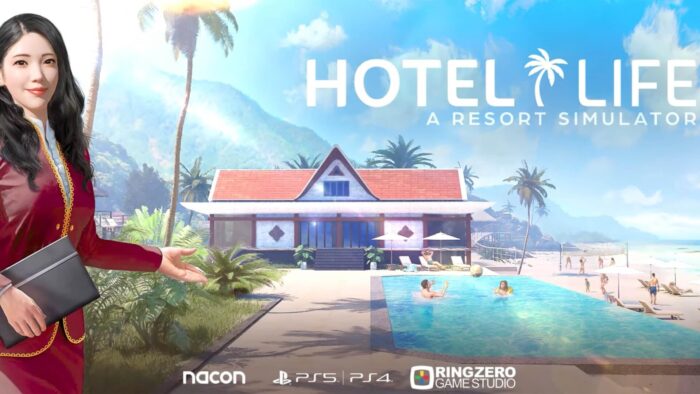 10. Food Truck Simulator (2022)
This is a different kind of challenge for those with more modest goals, although equally demanding because here you will have to drive and cook. You have inherited overnight a food truck. It is old, outdated, and in desperate need of renovation. But your aim is to get the best out of it. You must travel to different areas every day hoping to meet your customers and with time improve your fast food service. You will put into practice the operation of processes to become an efficient manager and remember that you must take into account aspects such as food waste, tidiness, and the demands of your clients. And adding up to this, truck-related problems like traffic or mechanical issues.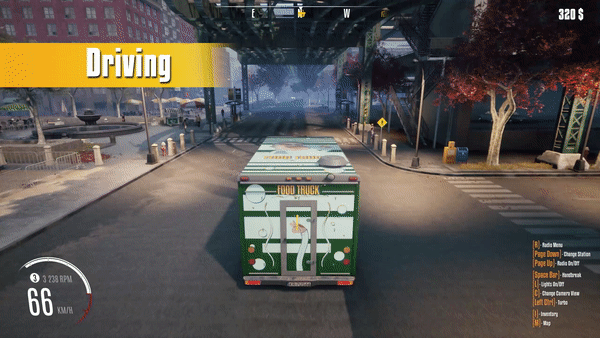 Although video games can provide a fun and educational experience, they cannot replace practical and theoretical training in specialized institutions. At EUHT StPOL training school, students will put into practice the development of personal skills with real clients and guests. If you are interested in studying hotel management, catering or gastronomy, our academic programs offer theoretical and practical training at the hands of experts in the field. So, if you want to take a step into the real world, do not hesitate to find out about all the options that we have for you!