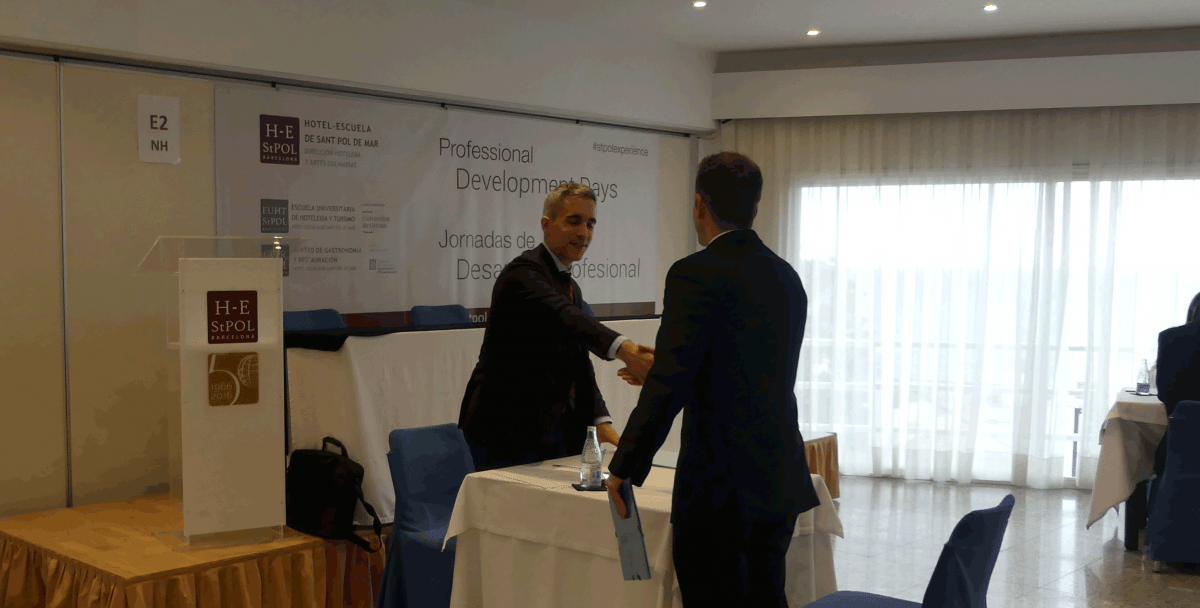 More interviews per student in the Professional Development Days 2018
9 February, 2018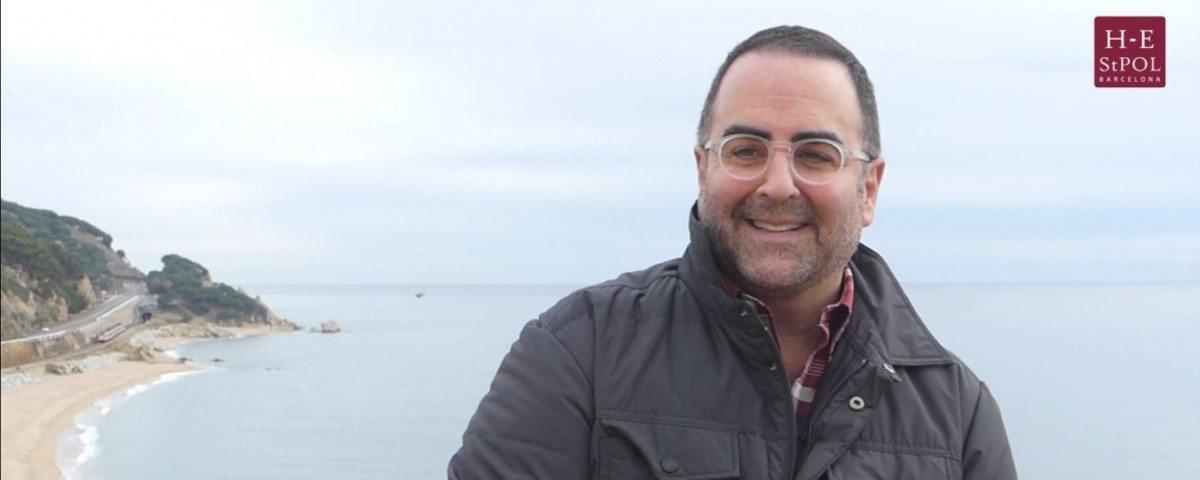 Demetrio Maduro, Alumni of EUHT StPOL: "Take advantage of all the things you are learning in this School. I'm proud of it"
26 February, 2018
The 35th edition from the Catalonia Youth Cocktail Competition it's especial for its illusion and respect for the classic style of cocktelery by the contestans
The Hotel-School of Sant Pol de Mar has welcomed the 35th Catalonia Young Cocktail Competition, organised our center.
The contest brings together the main schools of hospitality from Catalonia to look for the best cocktail.
Traditionally, all the finalists of the competition have done a Test of Knowledge of cocktelery before of the beginning of the most important part of the event.
Feeling nervous and with trembling hands, the 12 finalists of the Catalonia Youth Cocktail Competition, have presented their creations in front of the dexterity and skill jury. Quickly, the characteristic colors, aromas and flavours of cocktails, have been the most important thing of the Saló Llevant, where the contest were taking place.
Once presented and elaborated all the creations, the jury has valued every present candidacy. The dexterity and skill jury has been composed by:
Mr. Josep M. Gotarda Jr. – President of the Skill Jury
Mr. Manel Tirvio – President of the Dexterity Jury
Mrs. Natalia Roig – Vice president of Girona – Sommeliers Catalan Association
Mrs. Nan Ferreres –  EHT-CETT Director
Mrs. Núria Montmany – Jesuïtes Sarrià Sant Ignasi
Mr. Iñaki Gorostiaga – General Director  ESHOB
Mr. Ramon Serra – President of the EUHT StPOL
After all the deliberations, finally it has arrived the most exciting moment of the day. First of all, Mr. Josep Maria Gotarda Jr., as president of the skill jury, has thanked the participation to all the contestans and has highlighted its respect for the classic cocktelery and the illusion for their creations. Then, he have given a diploma to each contestant and a trophy too. This have been the awarded cocktails:
Trophy "Group SERHS", to the best explanation/communication of the cocktail (Story Telling) – Deja Vu, by Sergio Martín, Insitut Cavall Bernat de Terrassa.
Trophy "Josep Maria Gotarda", to the best dexterity and ability – Costa Brava, by David Torronteras, Escola d'Hoteleria, Institut Baix Empordà.
Trophy "Associació Catalana de Sommeliers", the cocktail with the highest score of Tasting Jury – Carib Français, by Guillem Delgado, Centre d'Estudis Hostaleria i Turisme CETT.
Trophy "Especial Club del Barman", to the second best classified– Naughty, by Pol Samon, Escola d'Hoteleria i Turisme de Barcelona.
Trophy "Manuel Villalante", awarded by the H-E of Sant Pol de Mar to the contestant with the highest global score – Inorgen18, by Guillem Marroig, Escola d'Hostaleria i Turisme de Girona.
Here you can see a video of the Young Cocktail Competition 2018: