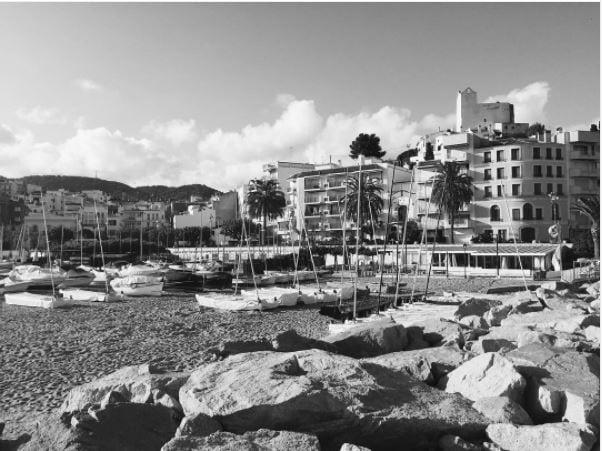 Students of the Master in Culinary Arts and Kitchen Management to take part in Eat Street event
11 April, 2018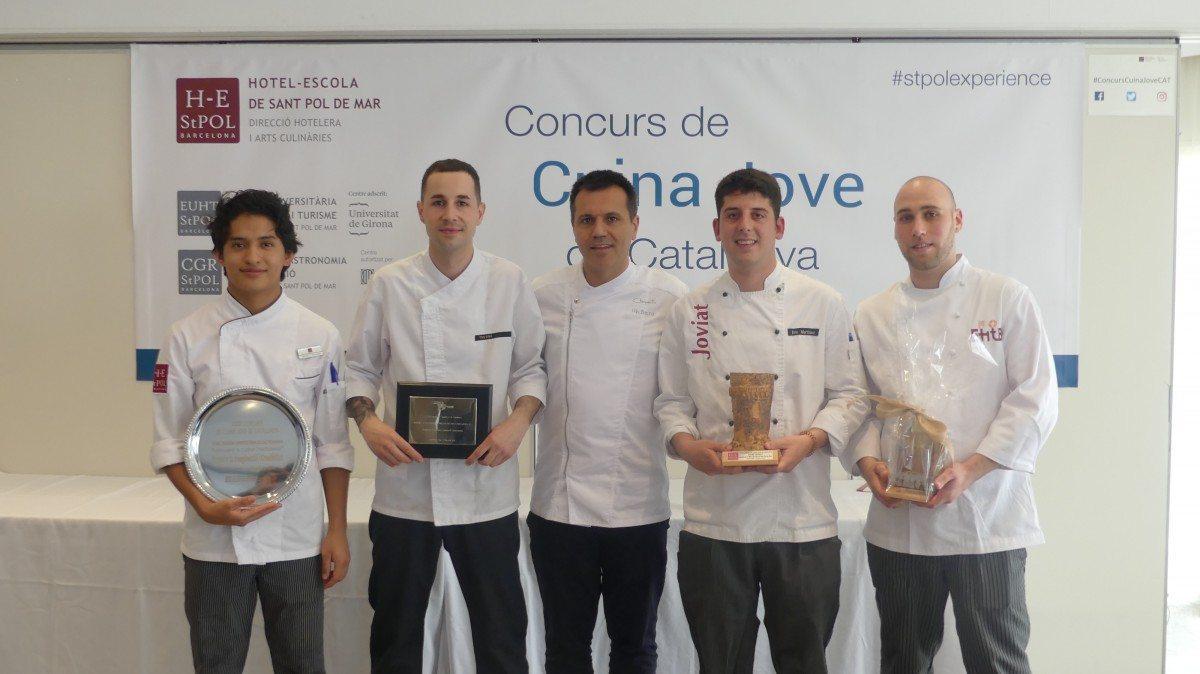 Innovation and tradition: main items of the Catalonia's Young Cooking Contest held by EUHT StPOL
26 April, 2018
The goal of this Gamejam of Serious Games about Gastronomy and Food&Beverage was teamwork, introduce applied solutions to this area
The University College of Hospitality Management and Culinary Arts of Sant Pol de Mar (EUHT StPOL) and the School of New Interactive Technologies (ENTI-UB) held last Saturday 14th April the second edition of "Serious Games for Hospitality", a Gamejam of applied game solutions that, in this specific case, was about gastronomy and Food&Beverage. The event took place at the Hotel-School of Sant Pol de Mar.
During 8 hours, about thirty students from both universities, from different studies, profiles and bachelors worked together to create applied game solutions for the gastronomy and Food&Beverage areas. Thus, they created a genuine fusion between both disciplines: between gastronomy, Food&Beverage and development of a videogame.
A European Research Project called JamToday, and its knowledge, was the base for the methodology of this session. JamToday is the first European network focused on applied games. Several schools, public administrations and business, among others, are involved in this Project.
The principal aim of this GameJam was to co-create ideas able to give response to the notion of VUCA. The concept of VUCA is an acronym of the terms Volatility, Uncertainty, Complexity and Ambiguity. This features, specifically applied to business and particularly to gastronomy and Food&Beverage, demand a great deal of teamwork and collaboration between the disciplines that represent EUHT StPOL and ENTI-UB.
In fact, learning to work in interdisciplinary teams was the base of the session. Students and mentors realized the importance of recruiting different profiles in their teams in order to show a strong leadership and ability to adjust to the VUCA universe.
This GameJam has given its profits given that, thanks to co-creation, great possibilities have arisen for the disciplines studied by all the participants. The jury, composed by 8 mentors, chose the best 2 projects. Nevertheless, the goal of this session had always been the collaboration between different ways to see the world and tackle it.
Thanks to the GameJam, the students of EUHT StPOL have been able to know unknown forms of technology that, applied to the gastronomy and Food&Beverage areas, may result in new products that may stir up the relationship between costumers and companies. The ENTI-UB's students discovered new ways to use their applied knowledge into a sector they have yet to discover in which they can apply solutions to real problems.
Ultimately, GameJams are an excellent opportunity to gather professionals from different profiles and add competences and knowledge with the aim to design innovative ideas. In this concrete case, "Serious Games for Hospitality", the GameJam about games applied to Gastronomy and Food&Beverage, has opened collaboration possibilities between both industries through new ideas able to define difficulties and bring real solutions.