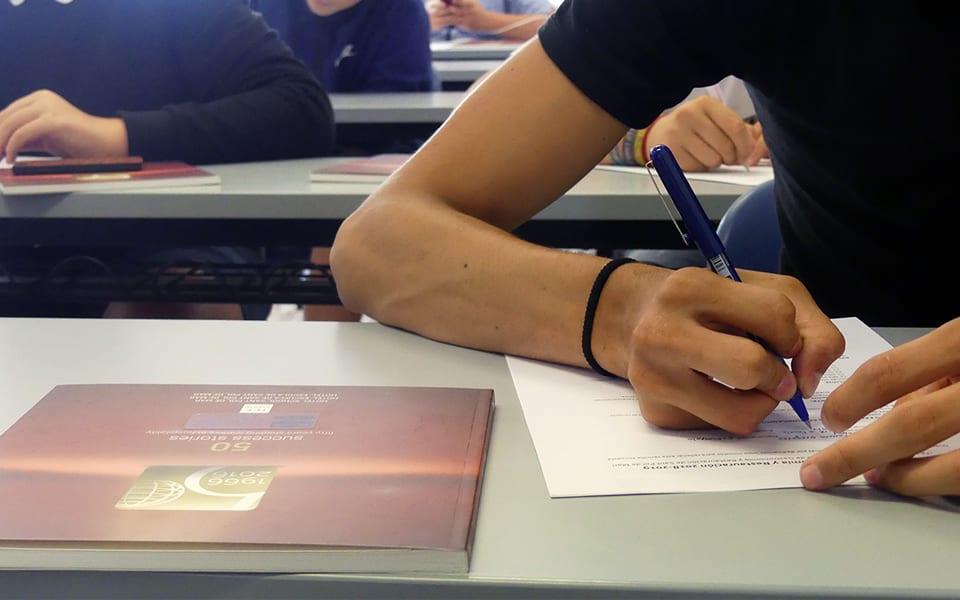 EUHT StPOL among the 10 best private Catalan universities in school performance
28 January, 2019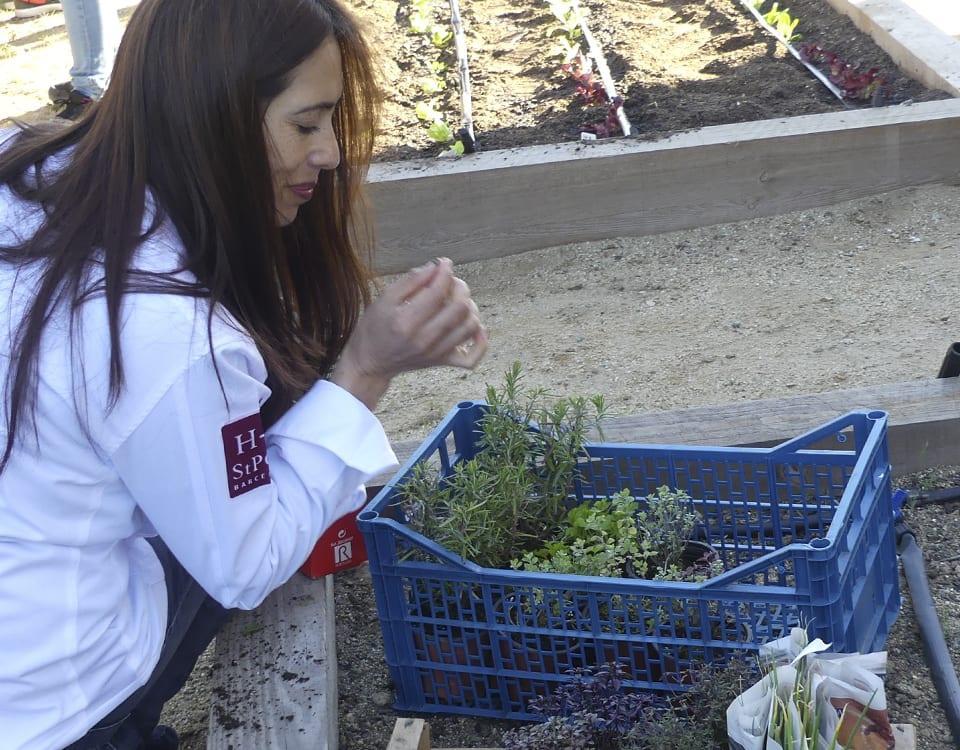 FROM THE KITCHEN GARDEN TO THE PLATE: the students of EUHT StPOL's Master in Culinary Arts and Kitchen Management regenerate the kitchen garden of the Hotel-School and grow vegetables and aromatic herbs
15 February, 2019
The main objective of the Professional Development Days (PDD) is the job market incorporation of students who finish their studies during the current course.
On February 5th and 6th, the University College of Hospitality Management and Culinary Arts of Sant Pol de Mar (EUHT StPOL) held a new edition of the Professional Development Days (PDD). During two days, about 90 students of the Hotel-School have had the opportunity to meet with the Human Resources Managers of large international hotel chains. Specifically, in this edition the PDD have counted with the participation of 12 hotel groups: MARRIOTT International, MANDARIN ORIENTAL HOTEL GROUP, RIU Hotels & Resorts, SENATOR Hotels & Resorts, MELIÁ Hotels International, NH Hotel Group, IBEROSTAR Hotels & Resorts, BARCELÓ Hotel Group, H10 Hotels, REAL Hotels & Resorts, EUROSTARS Hotel Company and PARADORES.
During the mornings of the 5th and 6th February the representatives of the chains and hotel groups presented their corporate philosophy and career plans. Meanwhile, in the afternoon, the students attended their personal interviews which had been arranged with the representatives of each company, having previously received and evaluated their CVs.
Altogether, during the two days of the PDD the companies carried out more than 400 interviews to students of the different academic programs of EUHT StPOL: the Bachelor's Degree in Hospitality and Tourism Management, the Technical Degree in Gastronomy and Restaurant Service, the Master in Culinary Arts and Kitchen Management and the Master in Hospitality Management. A figure that means an average of 5 interviews per student, reaching a maximum of more than 9 interviews on average per student in the case of students of the Bachelor's Degree in Hospitality and Tourism Management.
Together with the PDD, the next days the Hotel-School will receive the visit of more hotel chains that will also present their options of internships and work opportunities to the students of EUHT STPOL. These are, among others, SELENTA GROUP, IKOS RESORTS, MANDARIN ORIENTAL LONDRES and ACCOR HOTELS (the latter in relation to the Fairmont Rey Juan Carlos I and Pullman Skipper hotels, both in Barcelona).
The Professional Development Days of EUHT StPOL have more than 15 years of experience and represent a showcase for EUHT StPOL students as well as being a source of talent for companies.