34th edition Catalan Young Chef Award
41st University Gastronomy Day
The Catalan Young Chef Award is a contest held as part of the University Gastronomy Day, and decides on who is the Best Young Chef in Catalonia. It is one of the oldest culinary contests in Spain.
Since the 2016 edition, the winner of the Catalan Young Chef Award has been the representative of Catalonia in the final phase of the European Young Chef Award. The participation of one of the winners at the European Young Chef Award (EYCA) is promoted by Prodeca and the Catalan Tourism Agency, as members of the platform of the European Regions of Gastronomy.
The 34th edition of the Catalan Young Chef Award toook place on April 28, 2022 at the EUHT StPOL facilities.
Raúl Gisbert winner of the Catalan Young Chef Award 2022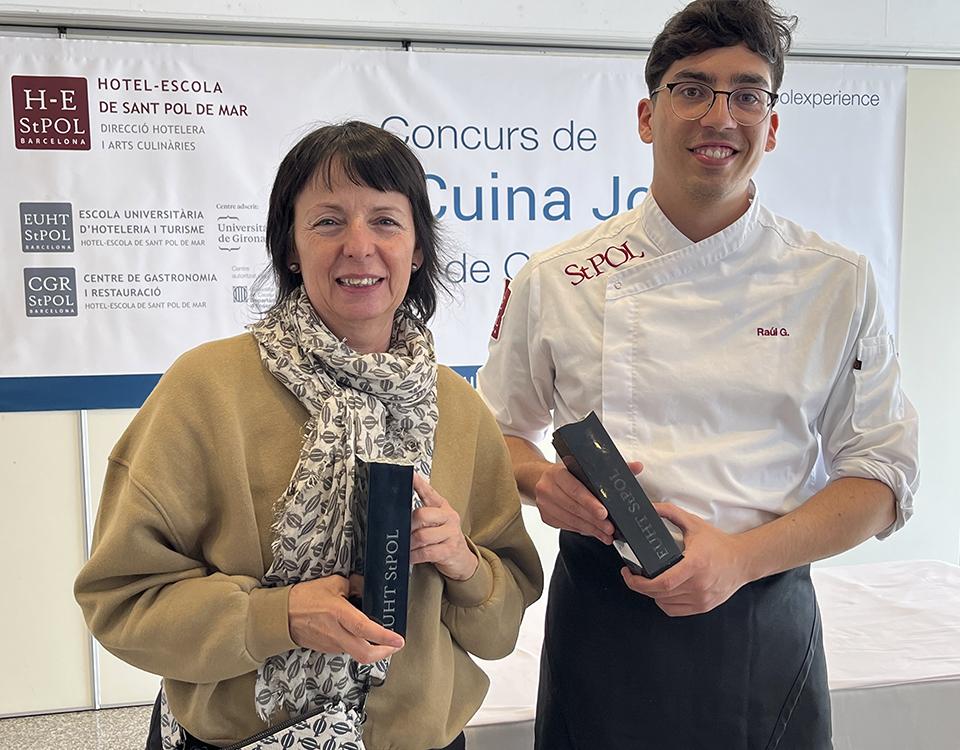 The dish "Vermut en tres mossegades", presented by Raúl Gisbert, a student of the Technical Degree in Gastronomy and Restaurant Service had the highest overall score and received the Absolute Award of the contest.
As the winner of the competition, Raúl Gisbert will represent Catalonia at the European Young Chef Award, which will be held in November in Norway.
Fina Puigdevall, guest chef at the 2022 edition
Each edition, the Catalan Young Chef Award deals with a specific product or theme and invites a prestigious chef.
In the 2022 edition, the theme chosen was local cuisine and the guest chef was Fina Puigdevall, owner and chef of the restaurant Les Cols (Olot, Spain) awarded with two Michelin stars and three Soles from the Repsol guide.
In addition to be the president of the jury of the contest, the chef also offered a masterclass for EUHT StPOL students and contest participants.