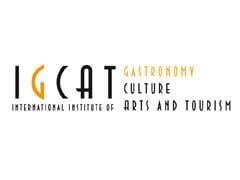 International professionals in Gastronomy, Tourism, and Culture meet at EUHT StPOL
19 November, 2014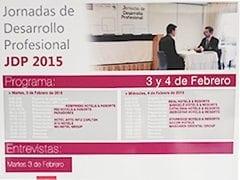 Conclude the Professional Development Days
6 February, 2015
Berta Vilardell, EUHT StPOL alumni from the Bachelor Degree in Hotel Management (1997-2000) is now co.founder and Marketing Manager of  TuRevenue.com, a company offering B2B services of Hotel Marketing, especially online. After her studies at EUHT StPOL, she took a Master in Tourism and Leisure at ESADE and a Postgraduate Course in Strategic Marketing at ESIC (2012).
Previously, she worked as Director of Operations at Sidorme Hoteles (2006-2009), Marketing Manager at Sidorme Hoteles (2009-2012) y Marketing Manager at Serhs Hotels ( 2012-2014).
– If we go back in time, do you remember why you chose EUHT StPOL?
I chose EUHT StPOL because I was looking for something related to the Management of Tourism that was not just theoretical.Amongst the different schools I searched through, I had no doubt that EUHT StPOL offered both academic basis and the practical part of the hotel management, being based in a Hotel-School. That gave me an easier approach to the job market, thanks to the practice we had during all our career.
– What are your memories of EUHT StPOL?
To be honest, all of my memories are good. I remember with affection all of the teacher who transmitted me the basis of Hotel Management, thanks to their expertise in the field as well as my companions, that shared a lot  of personal and professionalexperiences with me during 3 years.
– How do you think EUHT StPOL helped you in your professional career?
EUHT StPOL gave me the basis of Hotel Management and, combining theory and practice, taught me that I could get wherever I wanted with hard work and patience. 
– How do you think EUHT StPOL gave you a competitive advantage on other professionals in the industry? 
From the very beginning, I remember not being as nervous in my first job as others were, because I already had experienced the "on the job" best practices within my Hotel-School training.
– Would you recommend studying at EUHT StPOL? Why?
I always recommend StPOL to whoever I can, because it was a very good experience for me, both Personally and professionally…where everything began!
-What are your plans for the future?
Following up my personal project TuRevenue.com, focusing on tourist apartments and small hotel chains. We just started but the path is very long and the best is yet to come!