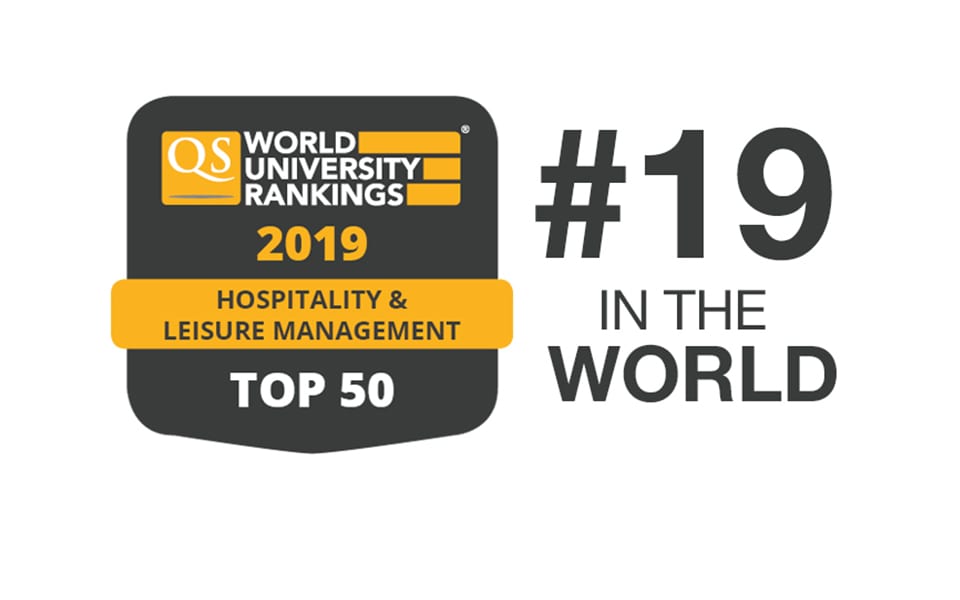 EUHT StPOL among the world's top 20 universities in Hospitality and Leisure Management
27 February, 2019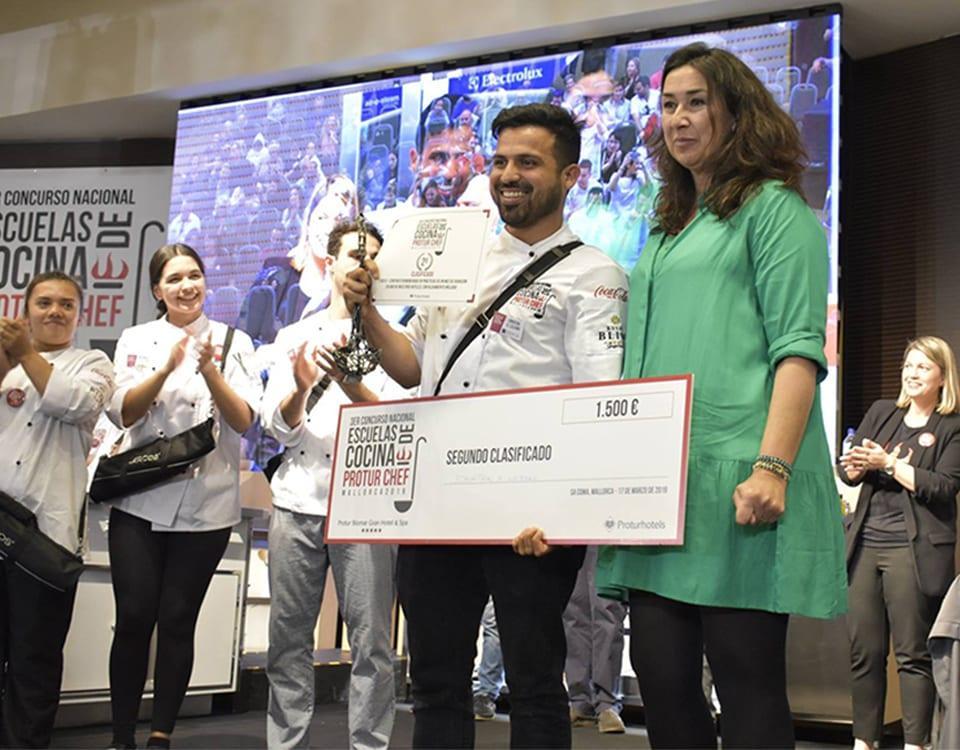 Jonatan Lozano, student of the Master in Culinary Arts and Kitchen Management of EUHT StPOL, on the podium of the contest #ProturChef2019
18 March, 2019
The contest, held on March 7th at the Hotel-School of Sant Pol de Mar, counted with the participation of 10 students from different hospitality and Food&Beverage schools in Catalonia. With a cocktail named "Sky diving" Guillem Cunill, the student of the Technical Degree in Gastronomy and Restaurant Service that was representing EUHT StPOL, won the Club del Barman trophy having the second best position. The prize for the best overall score was for Alex Galián, CETT student.
On Thursday, March 7th, 2019, the Hotel-School of Sant Pol de Mar hosted the 36th edition of Catalonia's Young Cocktail Contest, an event that aims to arouse the interest in the world of cocktails among students and young professionals. This also encourages them to continue developing their professional careers in the F&B area, a key part in every hotel and restaurant business.
This edition of the Cocktail Contest had the participation of different schools of hospitality and F&B of Catalonia, each of them was represented by a student and his/her own cocktail. In total, ten participants started the contest with a knowledge test on cocktails and then moved on to the demonstration phase. During this, they prepared and explained the cocktails before a jury valuing their skill and expertise. Then, in another room, the jury in charge of the tasting also valued the cocktails according to different parameters within this area.
Finally, the cocktail "Golden Pleasure" was awarded as the best one by the Catalonia Young Cocktail Contest. This was designed and prepared by the student of CETT Alex Galián, who received the trophy "Manuel Villalante" awarded by the Hotel-School of Sant Pol de Mar. Guillem Cunill, student of the Technical Degree in Gastronomy and Restaurant Service of EUHT StPOL received the Club del Barman trophy to the second best position with his cocktail "Sky diving".
The "Associació Catalana de Sommeliers" trophy for the cocktail with the best score of the tasting jury was for "Capvespre" conceived and prepared by Sara Ahdid, student of the Hotel-School "Institut Baix Empordà"; while Ana Sánchez, from the School of Hospitality and Tourism of Barcelona, ​​received the "Josep M. Gotarda" trophy for her skills with her "Red shot" cocktail. The award for the best explanation and communication of the cocktail was for "Bacassis" by Marta Ferré, a student at the Joviat School.
As a novelty, this year the first and second classified of the contest will be part of Catalonia's cocktail competition organized by el Club del Barman.
Catalonia's Young Cocktail Contest, one of the most experienced cocktail competitions in the country, ended with the handling of the participation certificates to the finalists and with the group photographs of the winners and the members of the jury.