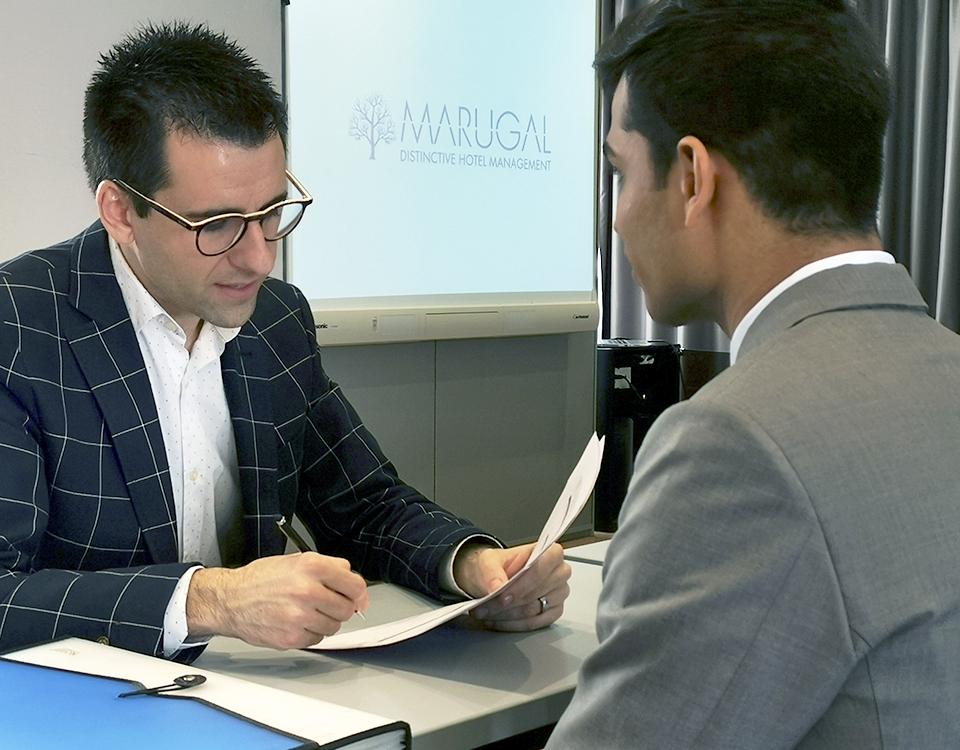 Internships in unique 5-star hotels by Marugal Distinctive Hotel Management
29 January, 2020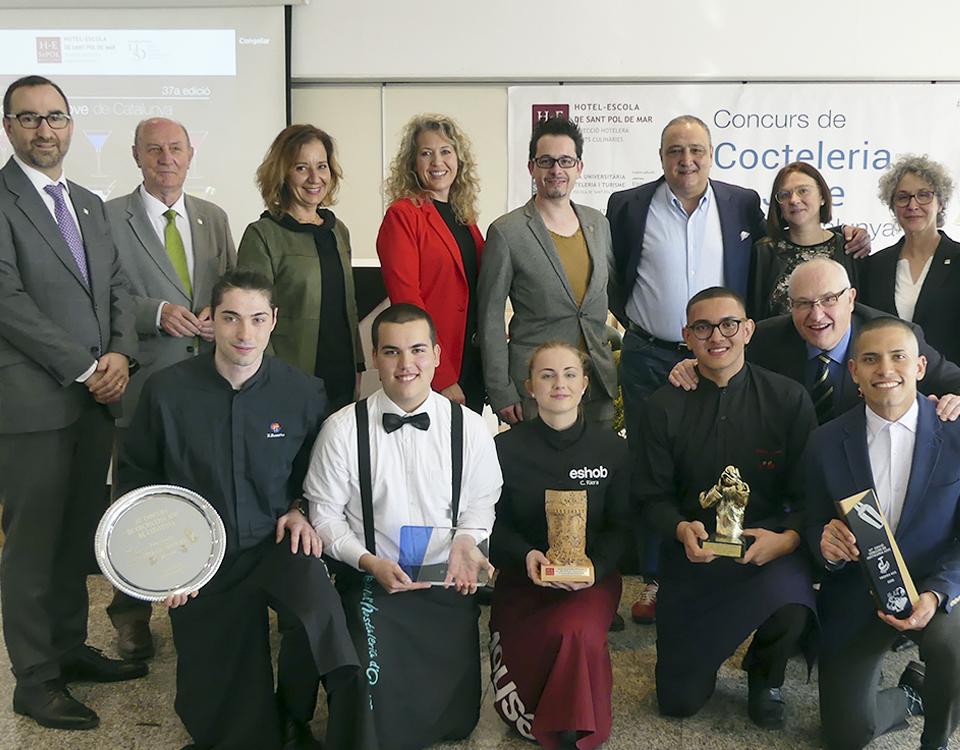 The future of the bartending is mixed in the Hotel-School of Sant Pol de Mar
20 February, 2020
The Professional Development Days (PDD) have as main goal the job placement of students who finish their studies during the current academic year. In the 2020 edition, held on February 4th and 5th at the Hotel-School, the hotel chains' human resources representatives have conducted nearly 500 interviews with EUHT StPOL students.
On February 4th and 5th, the University College of Hospitality Management and Culinary Arts of Sant Pol de Mar (EUHT StPOL) has held a new edition of the Professional Development Days (PDD). During two days, nearly 100 students of the Hotel-School have had the opportunity to meet with the Human Resources managers of large international hotel chains. Specifically, in this edition the PDD has had the participation of 12 hotel groups: MARRIOTT International, MANDARIN ORIENTAL THE HOTEL GROUP, SENATOR Hotels & Resorts, MELIÁ Hotels International, NH Hotel Group, IBEROSTAR Hotels & Resorts, BARCELÓ Hotel Group, H10 Hotels , REAL Hotels & Resorts, PARADORES, DERBY Hotels Collection and HILTON.
During the mornings of February 4th and 5th, the representatives of the hotel chains and groups presented to the students their business philosophy and career plans, while in the afternoon the students attended the personal interviews they had arranged with the representatives of each company, whom had previously received and valued their resumes.
More than 500 interviews: the prior step to job placement
Altogether, during the two days of the PDD, companies conducted about 500 interviews with the students of different academic programs in EUHT StPOL: the Bachelor's Degree in Hospitality and Tourism Management, the Technical Degree in Gastronomy and Restaurant Service, the Master in Culinary Arts and Kitchen Management and the Master in Hospitality Management. A figure that means an average of 5 interviews per student, reaching a maximum of about 9 interviews per student in the case of students of the Bachelor's Degree in Hospitality and Tourism Management.
Together with the Professional Development Days, during the academic year the Hotel-School receives the visit of even more hotel chains that also present their internship options and work opportunities to EUHT STPOL students. This is, for example, Marugal Distinctive Hotel Management or Condes Hotels, among others.
The Professional Development Days of EUHT StPOL have more than 15 years of experience and represent a showcase for EUHT StPOL students in favor of their job placement as well as being a source of talent for companies.