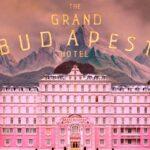 Hollywood meets Hospitality
31 October, 2023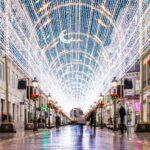 8 Career Opportunities beyond Hotels
10 November, 2023
The Erasmus Program is an experience that can change lives. Not only does it offer the chance to experience new cultures and make friends from all over the world, but it can also be exceptionally beneficial from an academic and professional perspective. In particular, for those interested in hospitality and gastronomy management, an Erasmus program can open doors and provide a competitive advantage in this highly demanding and globalized industry.
1. Cultural Diversity
One of the highlights of an Erasmus program is the exposure to diverse cultures. In the field of hotel and restaurant management, this is immensely valuable. Hotels and restaurants serve an international clientele, and understanding and respecting different cultures is essential. By studying abroad, students have the opportunity to learn firsthand about the culinary preferences, traditions, and expectations of guests from around the world. One of our students who has gone on Erasmus is Ruzanna Zakharyan, specifically she is studying at IULM, the Libera Università di Lingue e Comunicazione of Milan. – "I value the freedom that the program offers me, as it allows me to create my own schedule and choose from a wide variety of topics that align with my interests and passions, such as luxury hospitality, luxury event management, communication, etc. Beyond academics, I have the privilege of meeting people from all over the world, which undoubtedly improves my cultural awareness."
2. Practice Languages
In the hotel and gastronomic sector, mastery of several languages is a highly valued skill, so participating in an Erasmus program allows you to improve language skills by interacting with local people and colleagues of different nationalities, either by learning the local language or by practicing an international language such as English, French or German. For Ruzanna, the Erasmus program has allowed her to double her international experience, as she was already an international student in Spain and, as she says: "Soon the Italian language will also join my multilingual skills."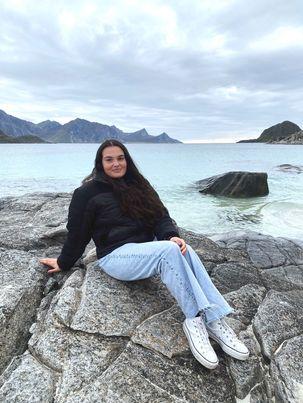 3. Global Contact Networks
The hotel and restaurant industry is highly oriented toward relationships and networking. And during an Erasmus stay you can establish global connections that can prove invaluable in the future. Meeting fellow students and industry professionals from different countries creates a diverse and strong network that can provide future career opportunities and business collaborations. This is one of the things that Mireia Bosch, who is studying a semester at the Haaga Helia University in Helsinki, values most: "Erasmus allows me to meet new contacts who can help me in my professional future and, above all, improve my resume; I am learning to adapt in a country with a completely different culture than mine and that also helps me gain new skills and know myself better."
4. Adapt to new situations
Mireia claims it, and many studies prove it: working and studying in a foreign environment encourages adaptability. Students learn to deal with cultural, administrative and logistical challenges effectively. Challenges that are frequent during professional life in hospitality, such as facing unforeseen situations and rapid changes. For Ruzanna, this experience is helping her "to strengthen skills such as adaptability, intercultural communication and sensitivity, problem solving or global mindset, and these skills are invaluable for pursuing international careers and working effectively in multicultural environments."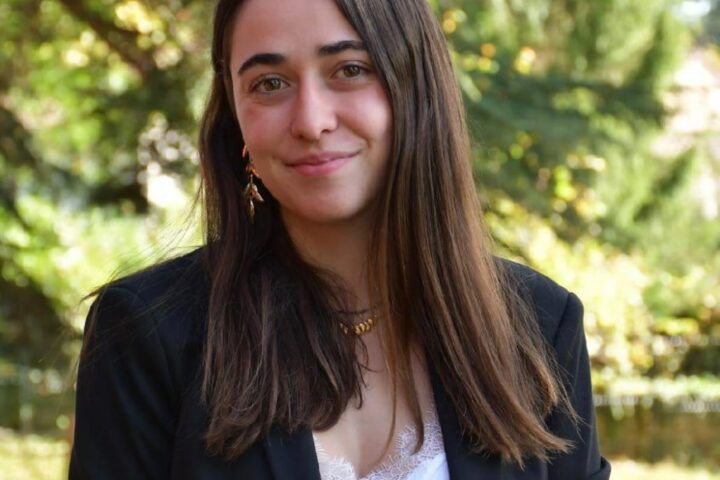 5. Competitive Advantage in the Labor Market
Having study abroad experience in the field of hotel and restaurant management is a great advantage in the job market. Employers value candidates who have demonstrated independence, resilience and the ability to work in multicultural environments. An Erasmus program in this field demonstrates a commitment to excellence and a willingness to learn and grow in a challenging environment. In fact, in the Bachelor's Degree in Hotel and Tourism Management, students can take up to 4 international experiences: three professional internship and an academic exchange within the Erasmus program framework.
6. Travel and Grow
"In less than a month, I have already visited 4 Nordic countries," says Mireia. And we could not finish this article without mentioning the personal impact of the Erasmus program. Students gain greater self-confidence by opening new horizons and overcoming obstacles in an unfamiliar environment. "Milan is a cultural center that combines modern and vibrant activities. Its global recognition as a fashion capital serves as a constant source of inspiration," explains Ruzanna. They not only discover new points of view and ways of doing things, but also gain self-knowledge. A personal maturity that, in the long term, translates into better performance in your career.
In short, an Erasmus program in hotel and gastronomic management is not only an unforgettable personal experience, but it can also be a solid investment in your professional future. It provides students with the opportunity to gain valuable skills and knowledge, establish global connections, and develop the mindset and confidence necessary to succeed in a competitive and ever-evolving industry.