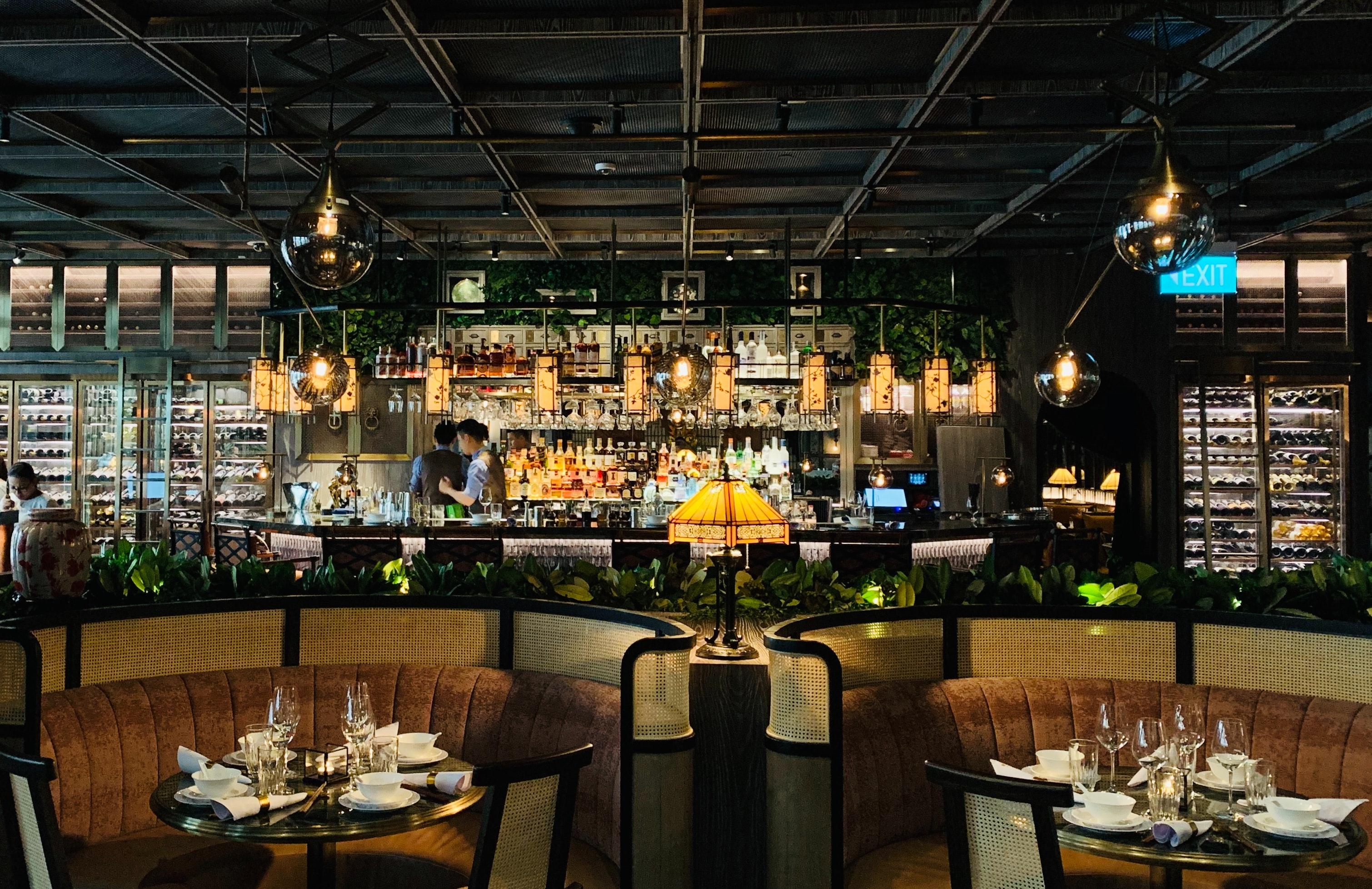 Are haute cuisine restaurants profitable?
27 January, 2023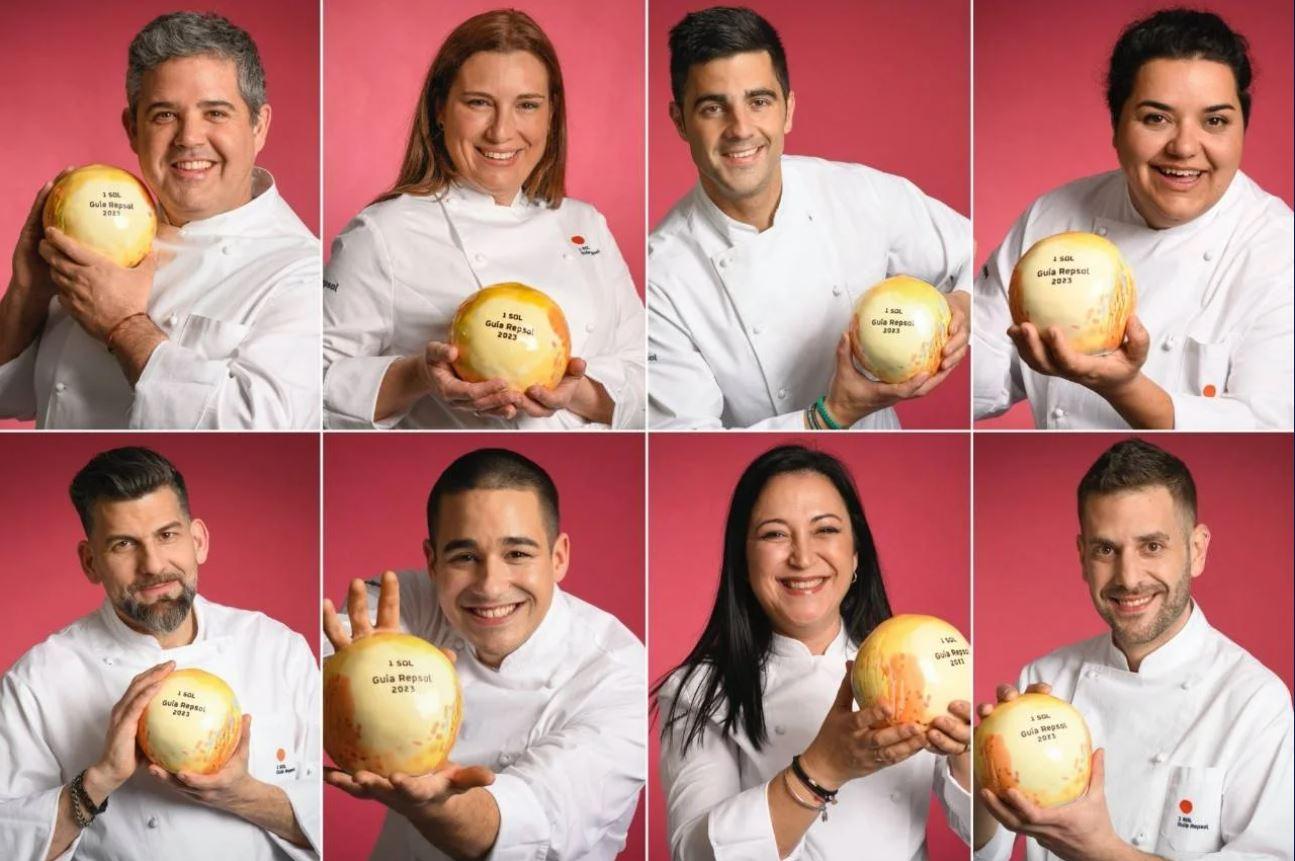 Which restaurants have been awarded with Soles Repsol in 2023?
28 February, 2023
The Professional Development Days (PDD) main goal is to ease the incorporation of final year students of all EUHT StPOL academic programs into the professional sector. During February 7-9, recruiters from 18 hotel chains conducted 731 interviews with 89 students at our Hotel-School in Sant Pol de Mar (Barcelona).
The estimates have been confirmed at the 2023 Professional Development Days and a new record was hit regarding the number of professional interviews being held among last year's students and hospitality recruiters.
After two years of celebrating an online version of the PDD due to lockdown restrictions, this year we brought it back to our Hotel hosting 18 international hotel groups, specifically Mandarin Oriental Hotel Group, Marriott International, Barceló Hotels & Resorts, Iberostar Hotels & Resorts, Paradores, Unico Hotels, Elba Hotels, Real Hotels & Resorts, H10 Hotels, Catalonia Hotels, Meliá Hotels International, Minor Hotels, Best Hotels, Senator Hotels & Resorts, Four Seasons, Six Senses Hotels Resorts and Spas, IHG Hotels and Accor Hotels.
Due to the large volume of recruiters invited we decided to extend the event to a third day for the first time, which is a clear indicator that the job market is avid for new recruits to fill in many positions that went vacant since the Covid-19 crisis.
Each morning the hotel groups presented their business philosophy and career plans to our students, while it was during the afternoon when one-on-one interviews were conducted. It was then that our students had the chance to explain their professional ambitions to recruiters who had previously received, valued and selected their resumes.
Year after year, hotel groups need to fill a wide variety of positions across all departments. In this edition, profiles linked to gastronomy and restaurants have been specifically requested the most, both in the kitchen, restaurant service, and F&B departments.
PDD in figures: a path to job placement
In total, 731 interviews were conducted with students finishing this year any academic program at EUHT StPOL: the University Degree in Hotel and Tourism Management, the Technical Degree in Gastronomy and Restaurant Services, and both the Master in Culinary Arts and Kitchen Management and the one in Hospitality Management. This translates into an average of more than 8 interviews per student, reaching an average of 13.6 interviews per student in the case of the University Degree in Hotel and Tourism Management students. In mid-March, each student will begin to receive offers from some of the companies with which they have interviewed.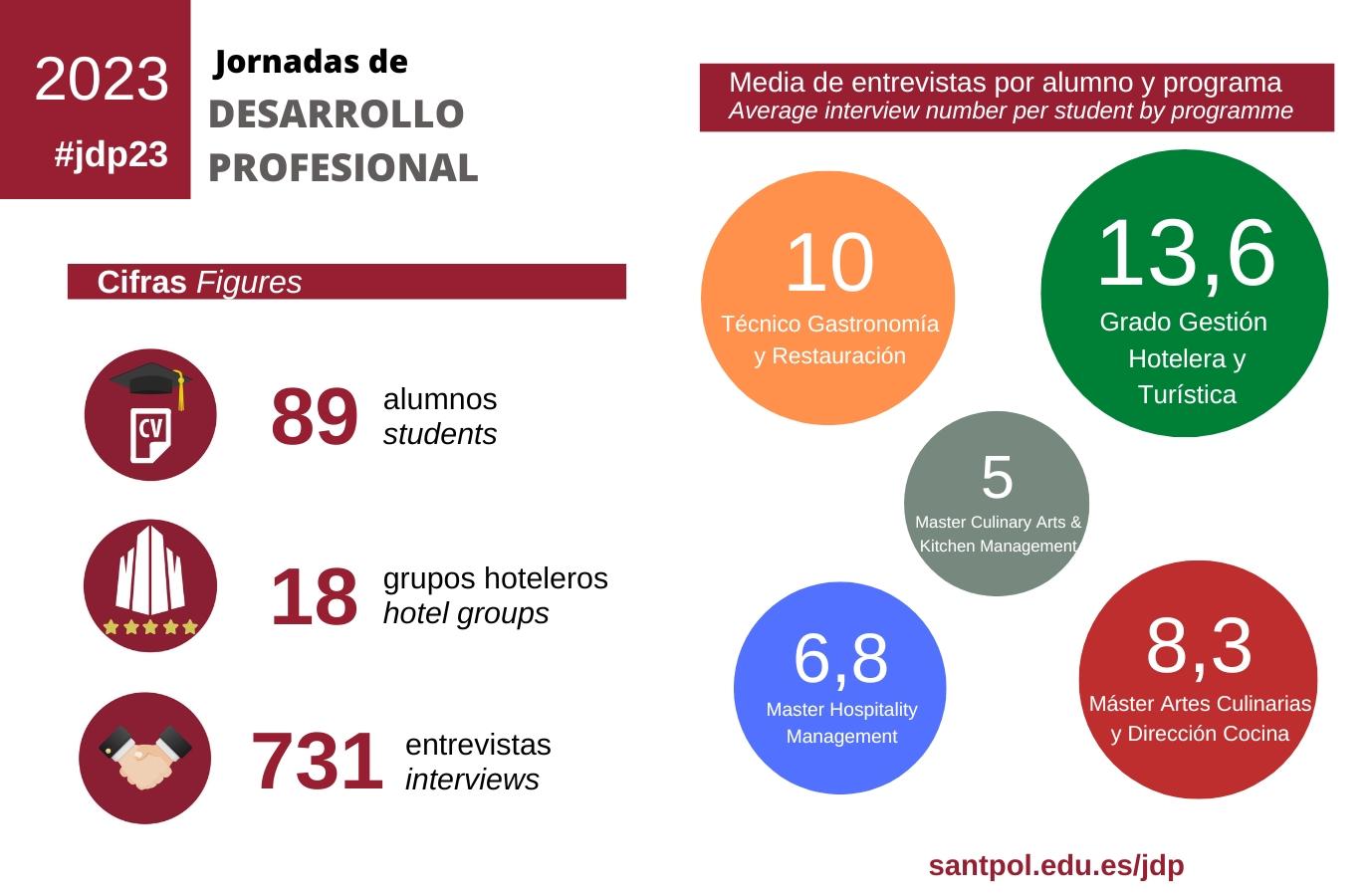 The EUHT StPOL Professional Development Conferences have been taking place for 21 years in a row and they represent a showcase for EUHT StPOL students in favor of their labor insertion as well as being a source of talent for companies.