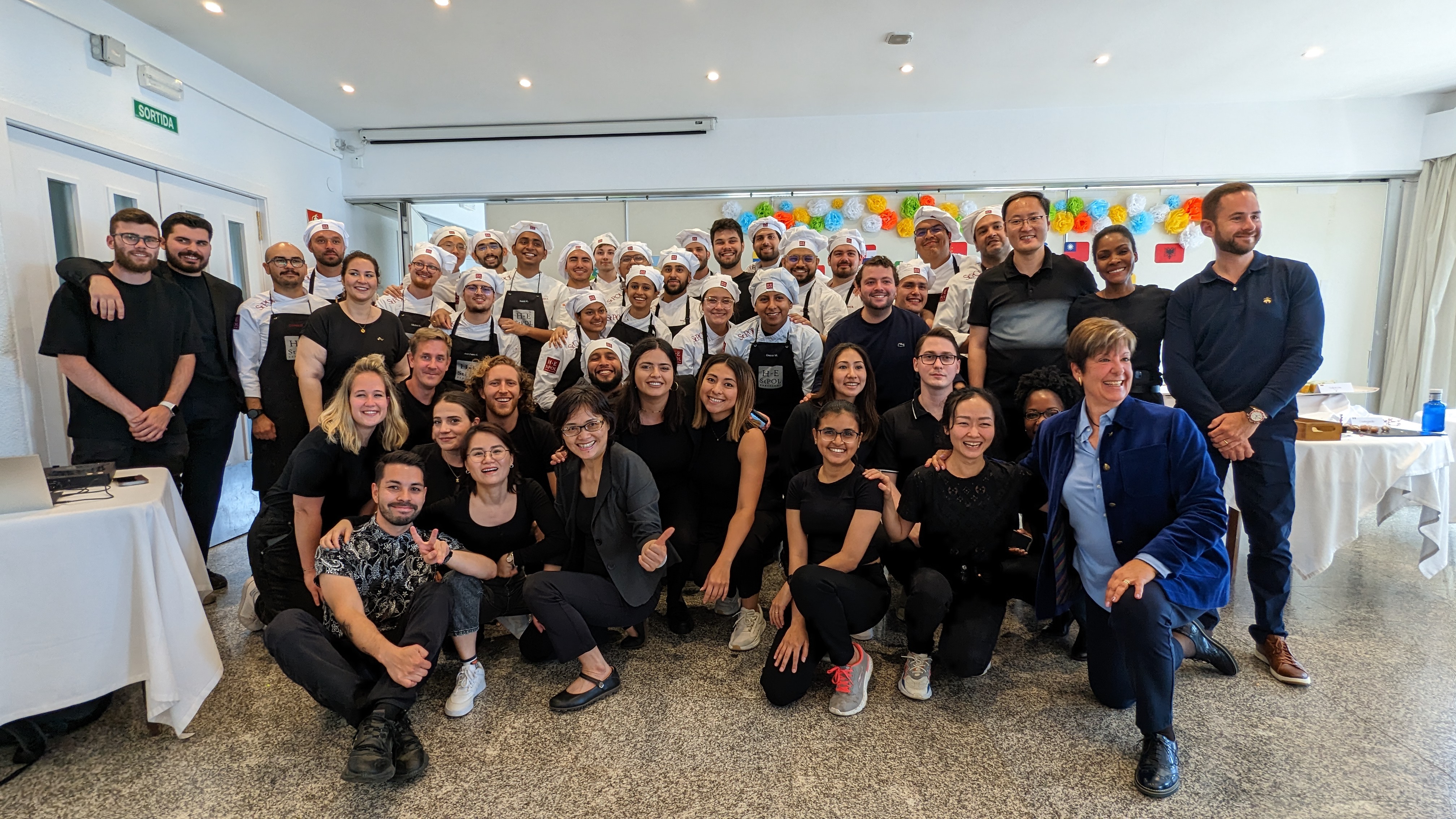 EUHT StPOL's most international event
23 May, 2023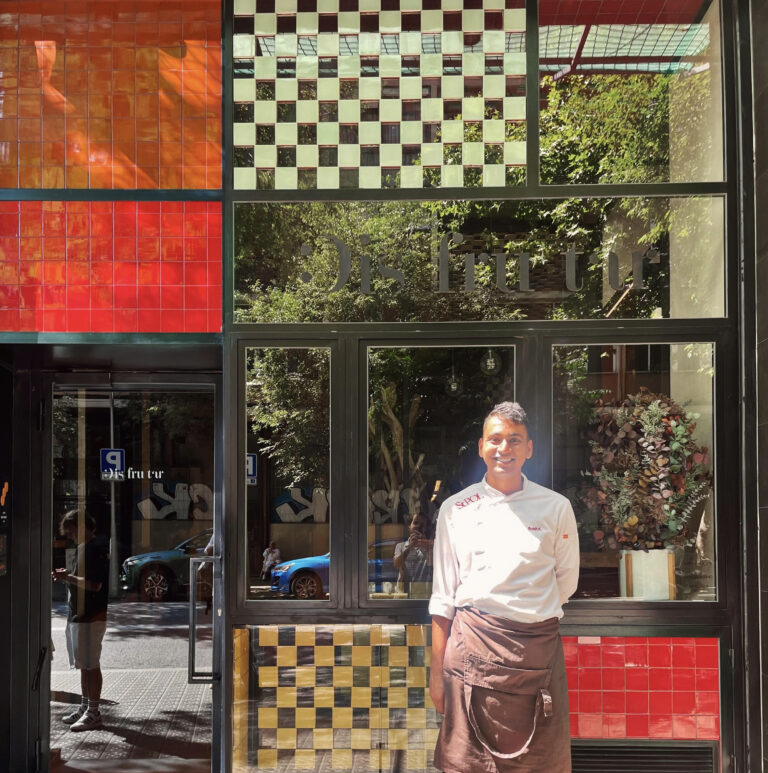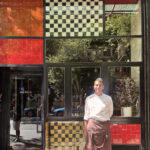 The World's 50 Best connection with EUHT StPOL
21 June, 2023
Barcelona, the vibrant capital of Catalonia in Spain, has long been revered as a global culinary destination. Its diverse culinary scene showcases a fusion of traditional Catalan flavors and innovative gastronomy, captivating the taste buds of visitors from around the world. At the forefront of Barcelona's culinary excellence are its renowned Michelin-starred restaurants, which represent the pinnacle of fine dining experiences. In this blog post, we will explore Barcelona's status as an international culinary referent and delve into some of its most important Michelin-starred establishments.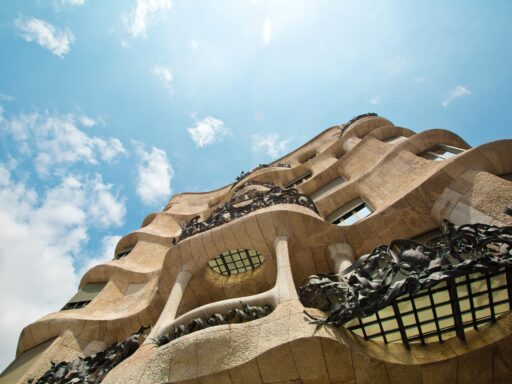 Fusion of Tradition and Innovation
One of Barcelona's strengths lies in its ability to blend tradition with innovation, embracing its culinary heritage while infusing it with contemporary techniques and global influences. Chefs in Barcelona place great emphasis on sourcing local and seasonal produce, seafood, and meats. From the colorful stalls of La Boqueria market to the neighborhood markets dotted throughout the city, Barcelona's culinary culture thrives on the use of fresh, flavorful ingredients that showcase the region's natural bounty. This fusion results in a dynamic gastronomic landscape that celebrates local ingredients of Mediterranean cuisine that perfectly align with contemporary trends such as healthy cooking, low-animal protein dishes and the use of locally sourced products. Barcelona's culinary scene celebrates both the classics and the avant-garde, offering a wide range of dining experiences for every taste.
3 Michelin-Starred Excellence
Barcelona boasts a remarkable number of Michelin-starred restaurants, a testament to the city's commitment to culinary excellence. As of 2023, Barcelona is the third European capital with the most 3-Michelin-starred restaurants after Paris (9) and London (7). These acclaimed establishments are ABaC Restaurant, Restaurante Lasarte and Cocina Hermanos Torres.
ABaC Restaurant***
Situated in the upscale residential area of Sarrià-Sant Gervasi, ABaC Restaurant is another three-Michelin-starred gem. Under the guidance of Chef Jordi Cruz, ABaC presents an avant-garde approach to Catalan cuisine, infusing traditional flavors with modern techniques. The restaurant's sleek and elegant ambiance complements the exquisite dishes served, creating a truly memorable dining experience.
Lasarte***
Situated in the luxurious Monument Hotel, Lasarte is the creation of renowned chef Martin Berasategui. With three Michelin stars to its name, the restaurant offers a refined and elegant dining experience that showcases Berasategui's expertise in combining traditional Basque flavors with modern techniques. The exquisite tasting menus and exceptional service make Lasarte a must-visit destination for culinary enthusiasts.
Cocina Hermanos Torres***
The menu at Cocina Hermanos Torres is a reflection of their culinary philosophy, combining traditional Catalan and Mediterranean flavors with innovative techniques and presentations. The two brothers, Sergio and Javier Torres, have a deep respect for local and seasonal ingredients, sourcing the finest produce, seafood, and meats to create their dishes.
Yet another 3-Michelin-starred restaurant, despite not being located in Barcelona but in Girona, bears a deep influence on Barcelona and Catalonia culinary trends. We are talking about El Celler de Can Roca, which has been a gastronomic referent for over a decade. In a similar manner, three disappeared restaurants are perfectly framed in the rise of Barcelona and its region as an international gastronomic destination. We are talking about El Racó de Can Fabes, Sant Pau, and the legendary, El Bulli, all of them held 3 Michelin stars until their closure.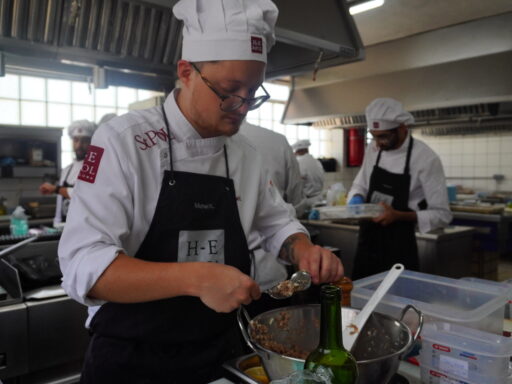 EUHT StPOL among 50 Michelin-starred restaurants
Located between Barcelona and Girona, EUHT StPOL is surrounded by approximately 50 restaurants holding Michelin Stars, being the region of Spain with the most starred restaurants. With almost 60 years of history, the institution has strengthened its professional network with the stakeholders of the industry, serving as a source of inspiration to keep our academic programs up-to-date, but also as an opportunity for our students who wish to gain professional experience in some of the most prestigious restaurants in the world through our internship agreements.
The new Master in Culinary Arts, Innovation and Kitchen Management includes professional visits to top-tier restaurant kitchens as well as master classes by renowned chefs, such as Oriol Castro, co-director at Disfrutar or Paolo Casagrande, executive chef at Lasarte.