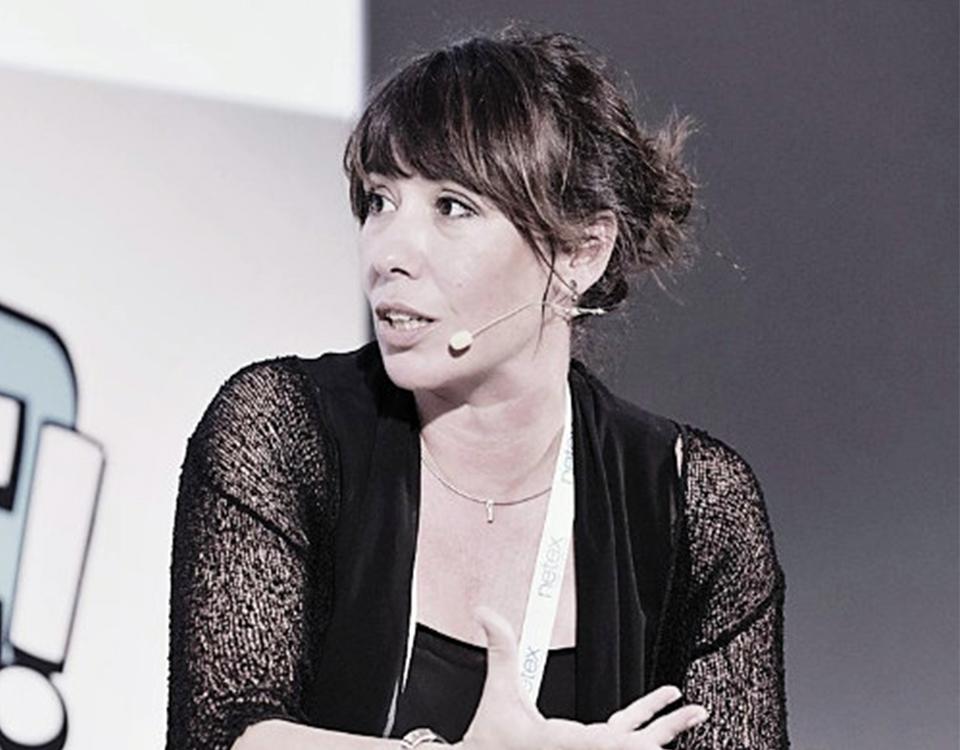 "In Food and Beverage, sustainability and local products are making a breakthrough"
21 April, 2020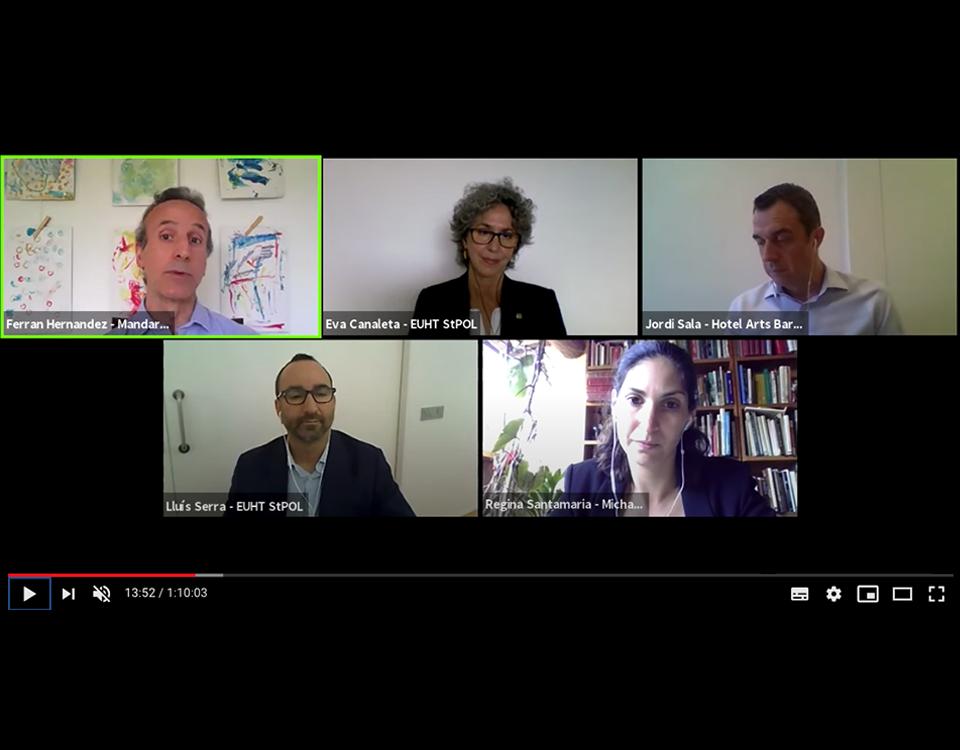 The new hotel manager profile after Covid-19
30 April, 2020
The World Book Day is celebrated on April 23rd with the aim to promote reading, a date recognized by UNESCO in 1988. Furthermore, Catalonia celebrates Sant Jordi (Saint George's day), a date on which, in addition to books, roses also take centre stage. In this particular edition of the World Book Day, in full state of alarm and in lockdown due to the crisis of the coronavirus, from EUHT StPOL we bring you home some cooking and hospitality books with an EUHT StPOL Alumni seal, that is, books in which the author is an EUHT StPOL alumni. Let's read! 
RAMÓN FREIXA
Secuencias. Ramón Freixa (Editorial Everest, 2014)
The volume, with more than 400 pages, is full of photographs that are next to the texts of the creations and recipes of Ramón Freixa; with a prologue by Joan Roca, chef of El Celler de Can Roca. The book contains more than one hundred recipes, ordered and classified in two different sections or chapters: In one bite, –dedicated to appetizers and snacks– and Sequences, –which includes recipes for starters, meat and fish.
Ramón Freixa studied Hospitality Management at EUHT StPOL and currently has two Michelin stars and three Repsol Suns for his restaurant Ramón Freixa Madrid.
Secuencias
Ramón Freixa
Editorial Everest, 2014
[+]
XAVIER PELLICER
Grandes platos para treinta obras maestras de la pintura  (Big recipes for thirty painting masterpieces) Galerada, 2011
A cultural and culinary proposal by chef Xavier Pellicer and art critic and historian Francesc Miralles. The book is based on a selection of approximately thirty painting materpieces from all times: Leonardo de Vinci, Tiziano, Rembrandt, Velázquez, Barceló, Dalí, Mir, Miró… What is the recipe that each painting evokes?
Xavier Pellicer is a former student of the University School of Hotel Management and Tourism of Sant Pol de Mar. He was head chef at restaurant El Racó de Can Fabes (1992 -1999) with three Michelin stars and later, head chef at Àbac restaurant in Barcelona from 1999 to 2010, with which he got two Michelin stars. He is currently in charge of his restaurant Xavier Pellicer in Barcelona.
Grandes platos para treinta obras maestras de la pintura
Xavier Pellicer
Galerada, 2011
[+]
MIQUEL ANTOJA
101 recetas para triunfar (101 recipes for success) Libros Cúpula, 2018
A collection of the recipes and dishes that most identify the cuisine, sweet and savoury, of Miquel Antoja, former student of EUHT StPOL.
Antoja has worked under the orders of chefs such as Ramón Freixa (also an EUHT StPOL alumni and author of one of the prologues of this book) or Carme Ruscalleda, of whom was manager and creative chef of her three restaurants in Sant Pol de Mar, Barcelona and Tokyo. Since 2017 Antoja has been working as a consultant for restaurants, training, catering services, private events and showcookings.
JOSE RAMON CASTILLO 
Postres con cariño (Deserts with love). Planeta México, 2018. Available: e-book
80 pastry recipes from one of the best chocolate makers in the world. JoseRa, as he is known in the culinary sector, studied, among other centres, at EUHT StPOL. He was the winner of the Young Cooking Contest of Catalonia organized by the Hotel-School of Sant Pol de Mar and in 2006 he founded QUE BO! Chocolatería Mexicana Evolutiva and Aula QUE BO! Chocolate Makers Training Center. He holds the title of Master Chocolatier of the Americas granted by the University Cergy Pontoise, in France; and has been selected as one of the best chocolatiers in the world by Le Guide Des Croqueurs De Chocolat; among other distinctions.
JOSEP VILELLA
Cocinar en família (Cooking in family). Milenio Publicaciones, 2018
It includes 20 recipes from international chefs such as Mauro Colagreco, Heston Blumenthal, Andoni Luis and Haritz Adúriz, Carles Gaig, Joan Roca, Carme Ruscalleda, Pedro Subijana, Georges Blanc, Juan Mari and Elena Arzak, Hans Haas, Benoït Violier, Jean André Charial and Martín Berasategui, among others.
Josep Vilella studied at EUHT StPOL and has a long career in the world and gastronomy. He is known for being a member of the group "5 a Taula" published in La Vanguardia and of the Catalan Academy of Gastronomy and Nutrition.
More books connected with EUHT StPOL
In addition to the cooking and hospitality books with the seal of the School's alumni, the teaching staff of the different academic programs of EUHT StPOL also have publications on the hospitality, tourism and gastronomy sector. Some examples:
Técnicas de marketing y estrategias para restaurantes 
(Marketing techniques and strategies for restaurants). Pearson Educación, 2002
Josep Maria Vallsmadella
Concepts, techniques and knowledge of marketing and strategic management of restaurants and restaurant chains, to improve business results.
Técnicas de marketing y estrategias para restaurantes
Josep Maria Vallsmadella
(Pearson Educación, 2002)
[+]
Estiuejants, excursionistes i forasters: La història del turisme a la Vall de Camprodon 
(Brau Edicions, 2019). In catalan
Ester Noguer
Description of the history of tourism in Camprodon Valley (Catalonia) from the end of the 19th century to the present day, telling the story of summer holidays, hiking and tourism from after the Civil War to the present day.
Estiuejants, excursionistes i forasters: La història del turisme a la Vall de Camprodon
Ester Noguer Juncà
(Brau Edicions, 2019)
[+]
Prontuario para la elaboración de un TFG basado en la creación de una empresa
(Compendium for the elaboration of a TFG based on the creation of a company) Delta Ediciones, 2018
Carles Barriocanal
A support document for students doing their Final Degree Project (TFG), in which they will find guidelines, structures and conceptual aspects that will support them in the development of their own project, and for tutors, in order to be able to reinforce and guide students in key aspects.
Prontuario para la elaboración de un TFG basado en la creación de una empresa
Carles Barriocanal
(Delta Ediciones, 2018)
[+]