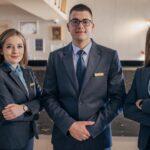 Becoming a Hotel Director in your 30's
3 October, 2023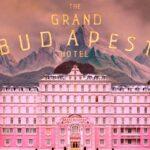 Hollywood meets Hospitality
31 October, 2023
Health, nutrition and sustainability are concepts that are increasingly aligned in our daily lives. The gastronomic sector is no stranger to this and that is why every day we find more and more restaurants and catering companies with a vision of healthy and sustainable cuisine. They are fundamental considerations, not only for the pleasure of tasting exquisite dishes but for the responsibility of offering experiences that nourish not only the body but also the soul. Healthy cooking often comes hand in hand with eco gastronomy, which advocates environmentally responsible food consumption with production processes where nutritional aspects represent the highest priority. This month we have had the pleasure of hosting two master classes by Mireia Anglada, an expert and advisor in healthy cooking in several companies in the food and restaurant sector, including 'El Celler de Can Roca'. In them, the students of the Master in Culinary Arts, Innovation and Kitchen Management have been able to review the myths and truths of Healthy Cooking, discarding some conceptions that often lead to erroneous conclusions.
What is Eco-gastronomy?
Eco-gastronomy is a culinary style that uses farm products to prepare healthy recipes. It is based on the use of foods grown without toxic substances and techniques originating from traditional cuisine. This culinary trend includes almost all types of dishes, but, as much as possible, avoid including foods of animal origin.
In healthy gastronomy, the entire process is respectful of the environment. Sustainability begins with the selection of ingredients, continues with production techniques, and extends to handling and preparation, including food packaging, which is often made from recycled materials. From local produce to organic options, the kitchen can be a beacon of sustainable practices. Integrating local suppliers and understanding the seasonality of ingredients are crucial steps.
In addition to agricultural products, animals are also treated with care and respect. Each element in organic gastronomy is valuable and is reflected in the importance of its ethical codes. In fact, the choice of ingredients to complement a recipe is taken very seriously. For example, olive oil is used instead of vegetable oil, which offers a better result both in terms of health and taste.
Healthy cooking techniques
The way we prepare food also influences its nutritional value. Exploring cooking techniques that preserve nutrients without compromising flavor is an essential skill in the direction of healthy cooking. For example, cooking with low-temperature methods such as steaming is an excellent option, since in addition to avoiding the loss of heat-sensitive nutrients and concentrating the flavor, it prevents oxidation and rancidity of our products.
Using healthy fats in your diet can have numerous health benefits. Fats are used as a source of energy and are essential for the body. Those that include omega-3, omega-6, and omega-9 fatty acids help physical and mental well-being.
Another resource is to use of enzymes and controlled degradation, such as burners. These can help reduce food waste by cooking only the desired amount, while breakdowns can help improve the taste of food by breaking down complex molecules into simpler ones. There are many creative ways to use these techniques in healthy cooking.
Creating mindful menus involves not only combining flavors but also considering individual dietary needs. Customizing culinary offerings to accommodate various dietary restrictions is a trend that is gaining ground.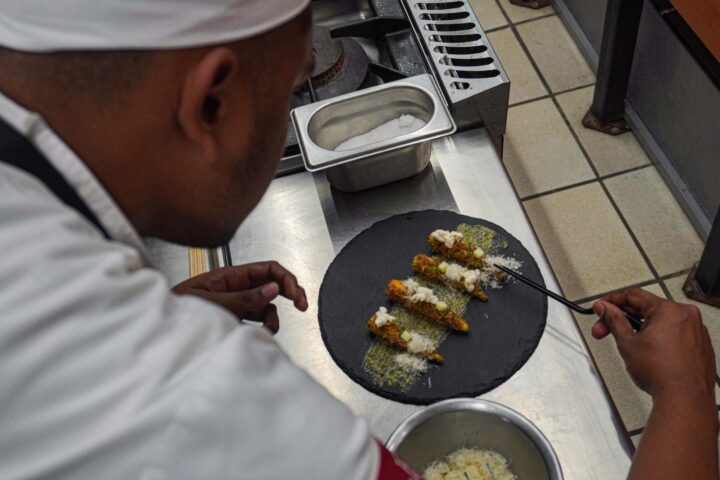 Eco gastronomic diets
Eco gastronomy is a broad concept since it covers any culinary expression that is ecological and sustainable, however, here we present some of the most generic ones:
Omnivorous: Dishes made from organic animal and plant foods, that is, species fed or grown with organic and natural products, without using hormones or chemicals.
Vegetarian and vegan: Among vegetarian foods, lacto-ovo-vegetarian stands out, a diet that includes milk, coffee, cereals, fruits, and vegetables, among others. When we talk about the vegan style it is strictly the consumption of 100% plant-based foods.
Flexitarian: This type of cuisine is characterized by the consumption of vegetables. However, there are those who alternate their diet with fish, eggs and rarely, red meat.
Raw food: Refers to any food that can be eaten without prior cooking, which means that the elements that make up a dish are presented They are as they are obtained, but processed.
Macrobiotic eco-gastronomy: It is characterized by the preparation of dishes from seasonal foods, where local vegetables, seafood, and various cereals stand out.
Mediterranean: It is based on the foundations of the Mediterranean Diet, that is, based on vegetables and legumes, fruits, herbs, spices, and cereals, among others. In turn, they may contain fish, dairy products or white meat in a cooking process with olive oil.
Atlantic: Another diet that uses seasonal foods, but leans towards the consumption of dairy products, meats of all types, cereals and fish.
Circular economy
In sustainable cooking, every ingredient counts. The amount of food used is taken care of and all or almost all of it is used. This is done to avoid wasting large amounts of food that could have been used for other purposes. Strategies to reduce waste, such as creative use of less conventional parts of food and careful planning, are crucial aspects of eco-conscious kitchen management.
In her master class, Mireia Anglada formulated vegan alternatives to what the industry markets through several practical examples. For example, the healthy ingredients and additives that we have at our disposal to create 'non-meat', and the analysis of starches, emulsifiers, and stabilizers in industrial products.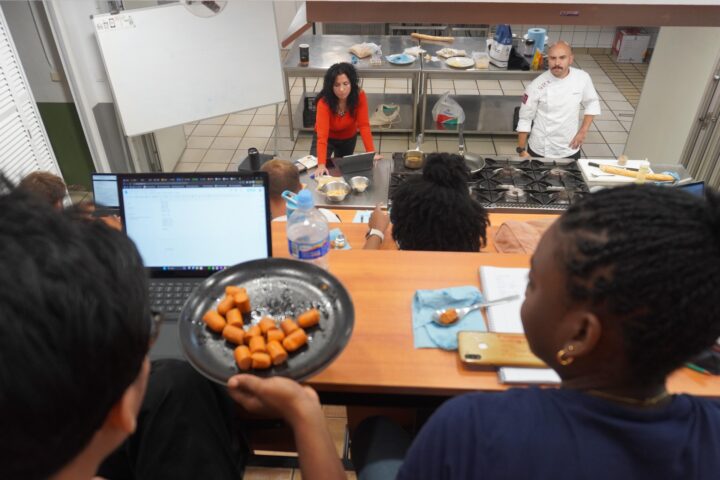 The EUHT StPOL Master in Culinary Arts, Innovation and Kitchen Management embraces these fundamentals through two transversal subjects throughout the program: 'Healthy Cooking' and 'Sustainability and Circular Economy in Cooking and Restoration', which are integrated with the others subjects of the academic program. Not only does it offer in-depth knowledge about nutrition and healthy culinary techniques, but it also addresses the importance of sustainability in every gastronomic creation. At the heart of every dish is the opportunity to positively impact health and the planet.
In the Master, with more than 70% practical classes, these concepts are not only taught, they are lived. Discover the exciting world of kitchen management, where innovation meets sustainability and health. Sign up and take the next step towards conscious cooking!