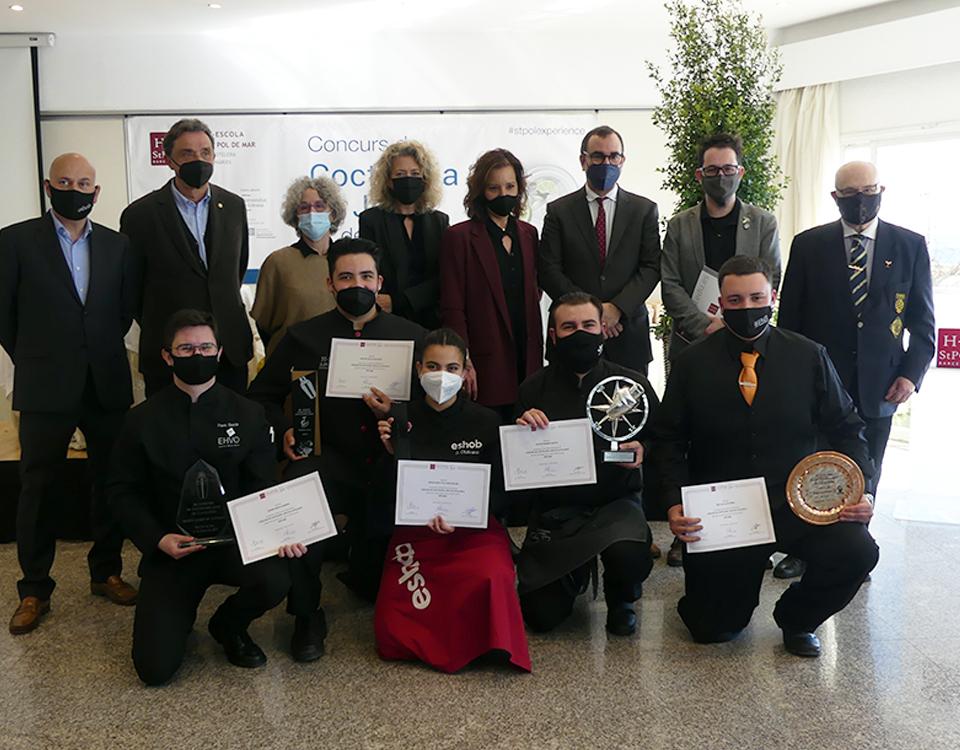 The Young Cocktail Competition of Catalonia 2022 already has a winner
17 February, 2022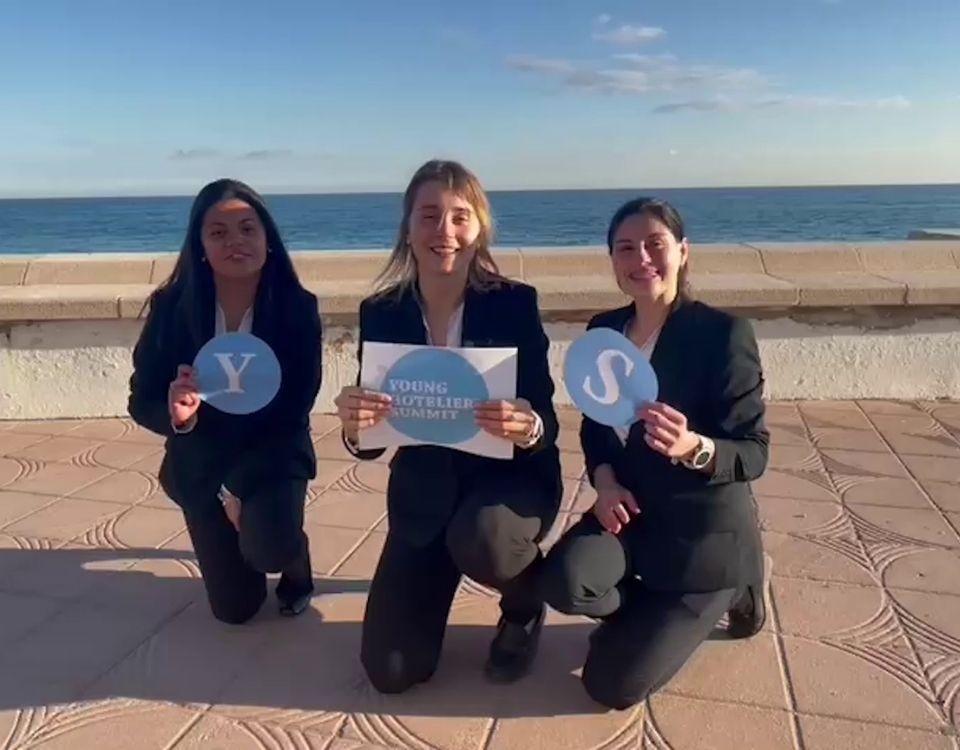 Young Hoteliers Summit 2022: EUHT StPOL delegates win the challenge "Retaining and attracting talent in the hospitality industry"
10 March, 2022
Yesterday, February 28, San Sebastián (Basque Country, Spain) hosted the annual ceremony of Soles Repsol awards, which recognizes the work of chefs and restaurants from Spain and Portugal. Do you know what are they and which restaurants have won this award in 2022? Keep reading!
Soles Repsol: What are they?
The Soles Repsol are the distinctions awarded to the best restaurants and chefs in Spain and Portugal. In other words, they are like the Spanish version of Michelin stars. They are divided into three categories:
3 Soles: they distinguish the best restaurants of the year.
2 Soles: They guarantee excellent quality in cuisine and service.
1 Sol: they recognize restaurants with high quality cuisine and sufficient variety.
The new Soles Repsol
This year, the Repsol Guide has distinguished a total of 97 new restaurants: 2 with three Soles, 12 with two Soles and 83 with one Sol.
The restaurants 'Iván Cerdeño' (Toledo) and 'El Rincón de Juan Carlos' (Tenerife) are the new additions to the highest category: the 3 Soles of the Repsol Guide 2022.
Among the twelve new restaurants that have won the 2 Soles there is the chef Xavier Pellicer – a former EUHT StPOL student – with his restaurant in Barcelona.
In total, the 2022 Repsol Guide for Spain and Portugal has 42 restaurants in the highest category, 155 establishments recognized with 2 Soles  and 469 with 1 Sol Repsol.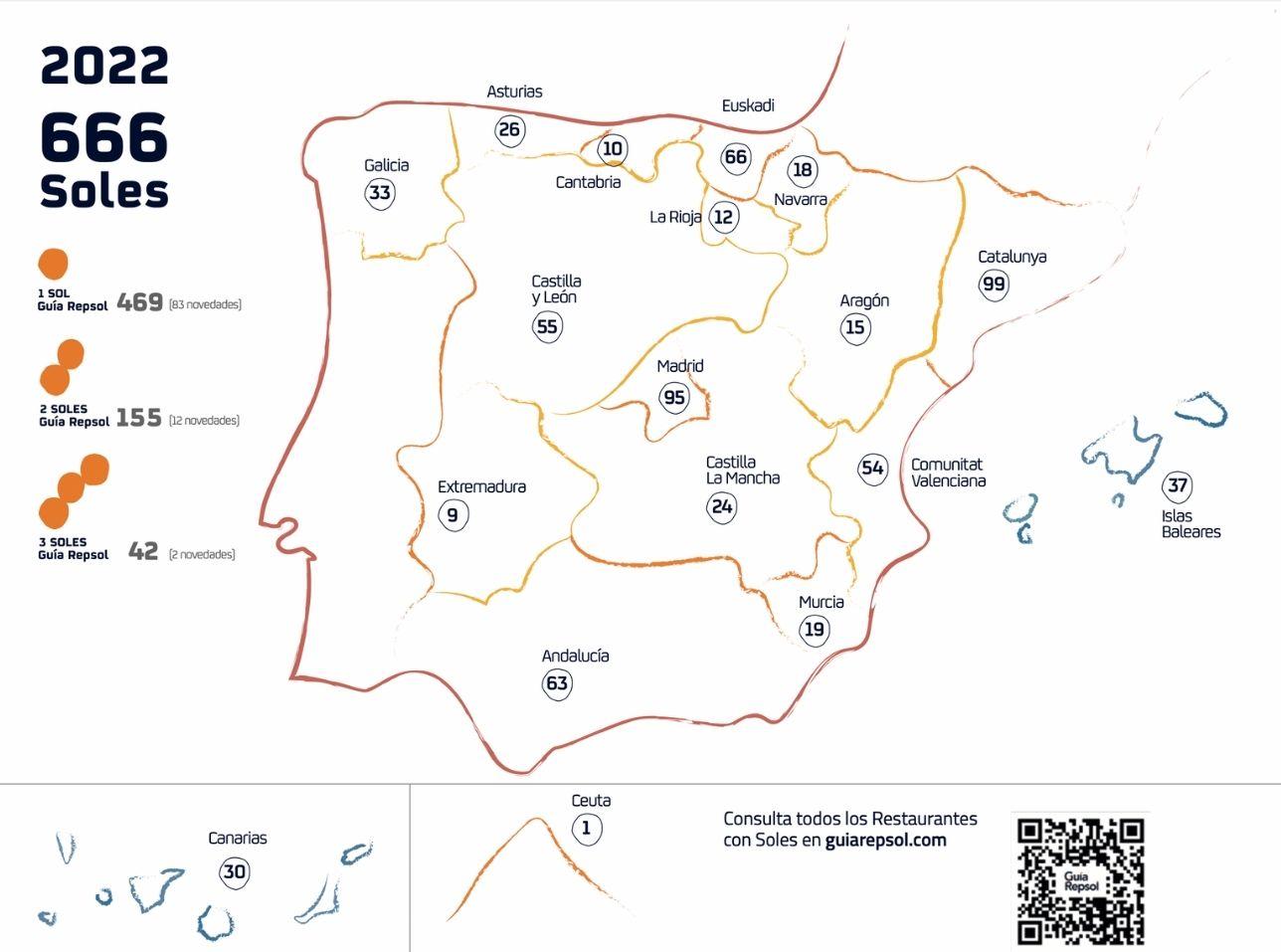 Sustainable Soles
Michelin stars have the green star to recognize restaurants committed to sustainability. The Repsol Guide has the Sustainable Soles, which assess aspects such as efficient energy consumption, the use of renewable energy, digitization or the use of products with a guarantee of origin and self-production.
In this edition, they have been delivered to four restaurants:  Coque in Madrid, Monastrell in Alicante, Raíces in Talavera de la Reina and Kofradia in San Sebastián.
StPOL Alumni and the Repsol Guide
What makes us most excited to tell you is that former students of EUHT StPOL are in charge of different restaurants in Spain recognized with the Soles of gastronomy. To the 7 Michelin stars that in 2022 are held by chefs who once studied at EUHT StPOL, are added multiple Soles Repsol. Some of them, and just to give a few examples, are:
3 Soles:
Ramon Freixa Restaurant (Madrid) – Chef Ramon Freixa
2 Soles:
Restaurante Xavier Pellicer (Barcelona) – Chef Xavier Pellicer
Restaurante Bardal (Ronda) – Chef Benito Gómez
Restaurnte La Boscana (Bellvís) – Chef Joel Castanyé
Restaurante Béns d'Avall (Sóller) – chef Jaume Vicens
1 Sol:
Tresmacarrons restaurant (El Masnou)– chef Miquel Aldana
Alejandro restaurant (Roquetas de Mar)– chef Alejandro Sánchez
El Club Allard restaurant (Madrid)– chef José Carlos Fuentes
Tram-Tram restaurant (Barcelona) – chef Isidre Solé
Congratulations to all of the winners of the Repsol Guide 2022!